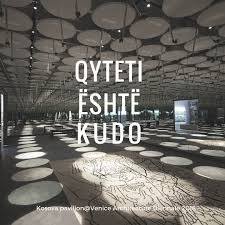 The renowned artist, Eliza Hoxha, will lecture on Monday for Integrated Design students
16/04/2019
In the framework of regular thematic lectures, which are being organized with national and international distinguished personalities, the Faculty of Integrated Design will host on 15th April a thematic lecture with renowned artist Eliza Hoxha.
The curator and the creator of the Kosovo Pavilion – Eliza Hoxha, comes to the students with the story and her journey at the Biennial and the importance of this activity in dealing with the past and representing and rethinking the future.
The lecture will be held at the UBT Innovative Campus in Lipjan, starting at 09:00 o'clock.