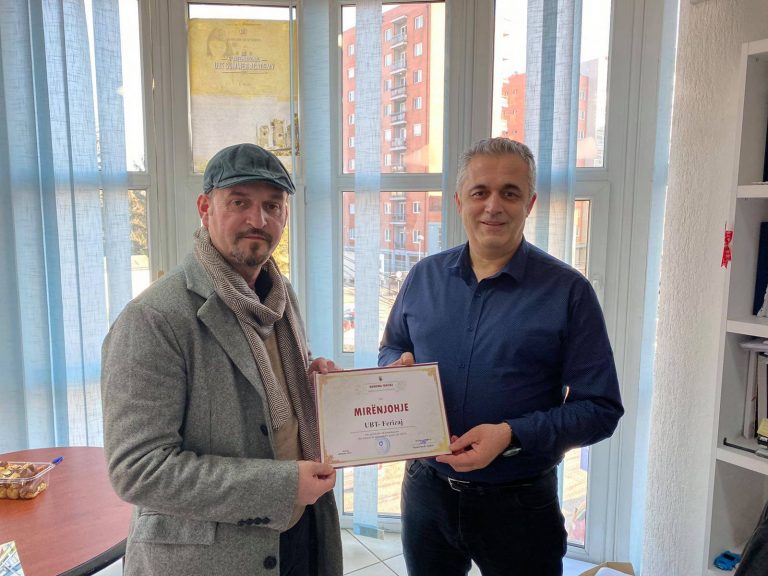 The municipality of Ferizaj has awarded an acknowledgment to UBT Faculty of Architecture
04/02/2020
Within the framework of a broader collaboration and contribution which UBT has given on behalf of "Culture Week", which is annually organized by the Department of Culture, Youth and Sport in Ferizaj, the municipality of Ferizaj has awarded an acknowledgement to faculty of Architecture and Spatial Planning.
Furthermore, the acknowledgement has been awarded for the contribution in drafting project-proposals from students of this faculty, who carried out architectonic projects by fusing many modern and innovative ideas regarding urban development of Ferizaj.
Moreover students were continuously surveyed by their professors and thereafter presented in the exhibition which has taken place in the main square of Ferizaj. This exhibition has evoked a keen interest on citizens of this municipality who strongly evaluated their contribution.