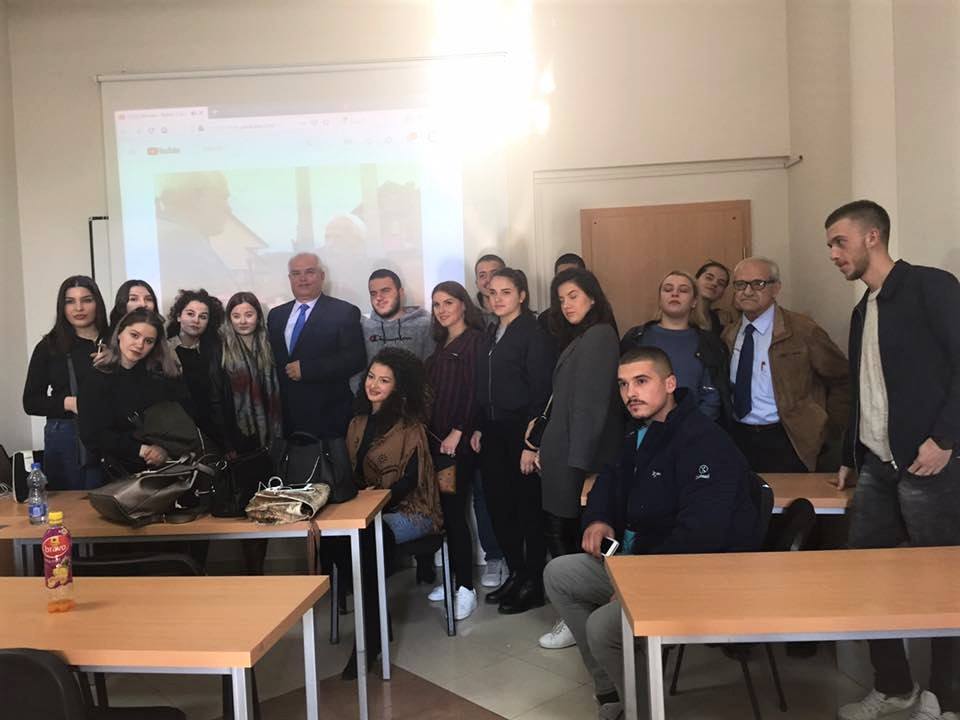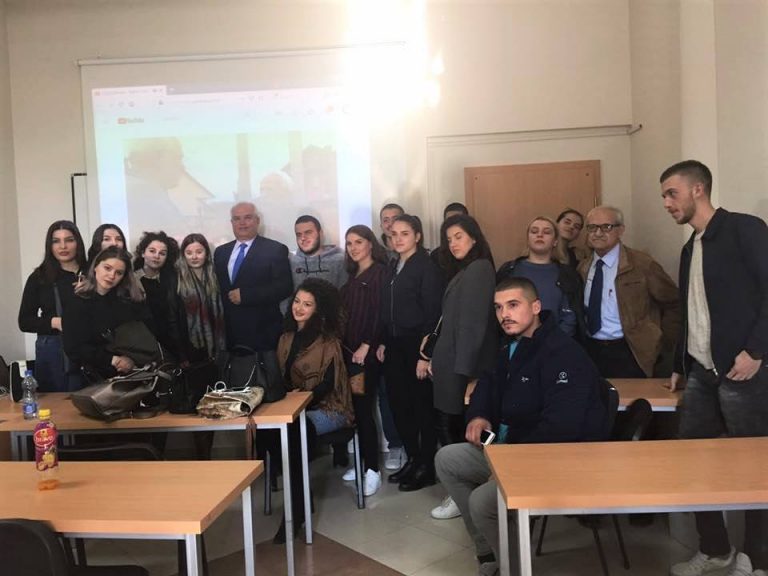 The Journalist Bahtir Cakolli has shared his experiences with the students from the Faculty of Media and Communication
14/11/2018
The renowned journalist Bahtir Cakolli has given a thematic lecture to UBT students of the Faculty of Media and Communication. As a result, he has revealed in front of them the challenges he had to cope with while being part of this profession.
In addition Cakolli showed them many of the his successful reportages as well as emphasized that some of them were risky ventures in itself. As far he is concerned, the success of a journalist entirely relies on the tasks he carries out in terrain. "If a journalist is not capable of attaining worthwhile results, it means that he doesn't really love his profession", stated Cakolli.
The students availed from the opportunity to ask questions and take good advices from him, which will help them to advance in their demanding profession.