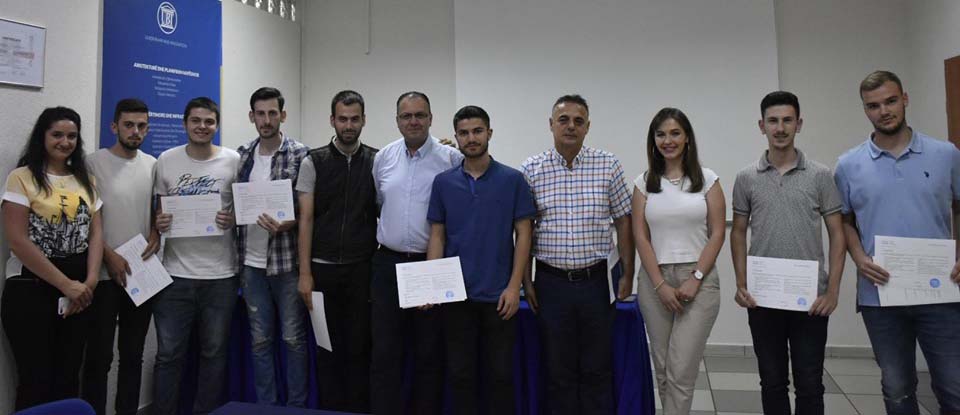 The group that attended training for IT Essentials was certified
01/07/2019
The students of the Engineering Faculty have completed the training and have been certified for IT Essentials training.
After a cycle of lectures and practical work, students now are ready to apply in their work all the knowledge they gained during this training.
Part of this ceremony were also the Director of Academic Affairs at UBT, dr. Muhamet Ahmeti, Head of the Faculty of Energy Engineering, PhD. Cand. Ines Bula and Director of Professional Services and Products, dr. Besnik Skenderi.