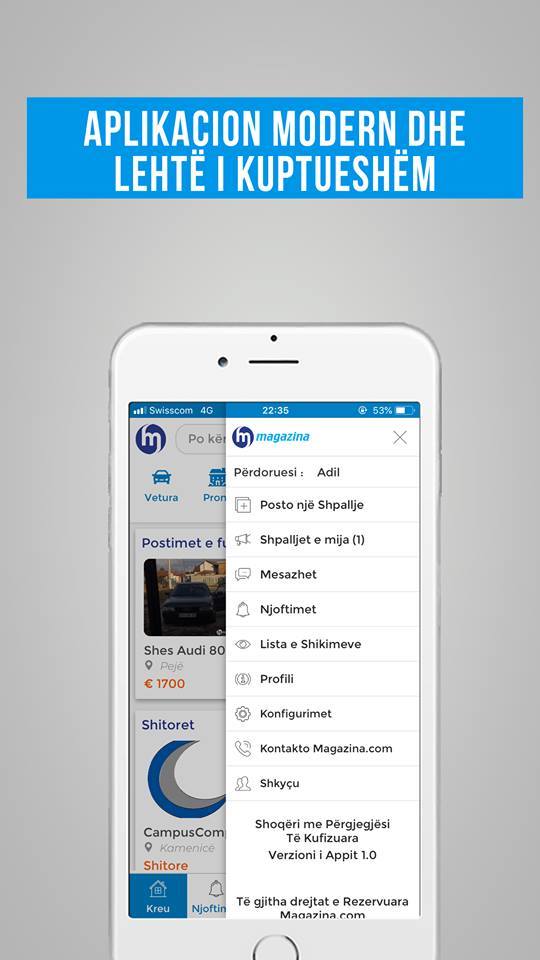 The former UBT student Visar Limani creates applications for iOS and Android for the webpage "Magazina.com"
14/02/2019
Former student of Computer Science and Engineering at UBT, Visar Limani, in cooperation with Swiss investors, have created iOS and Android applications for the webpage "Magazina.com".
"Magazina.com" was created based on the idea of making use of an online magazine, which includes all categories of products, like real estates and vehicles, as well as the magazine users are created with the opportunity of various advertisements
The applications of Magazina.com offer fast and easy purchase of buying and selling products from modern applications, including functions such as free announcements, online chat and offline messages as long as you do not have access, timely notifications for offers, conversations, and commentaries in your announcements.
In addition, there are also involved all types of categories with a free of charge service.
"Magazina.com" operates in Kosovo, Albania, Macedonia, Luginë e Preshevës and will rapidly expand even broader.
The link for IOS: https://itunes.apple.com/ch/app/magazina-com/id1450175584?mt=8
The link for Android: https://play.google.com/store/apps/details?id=com.magazina