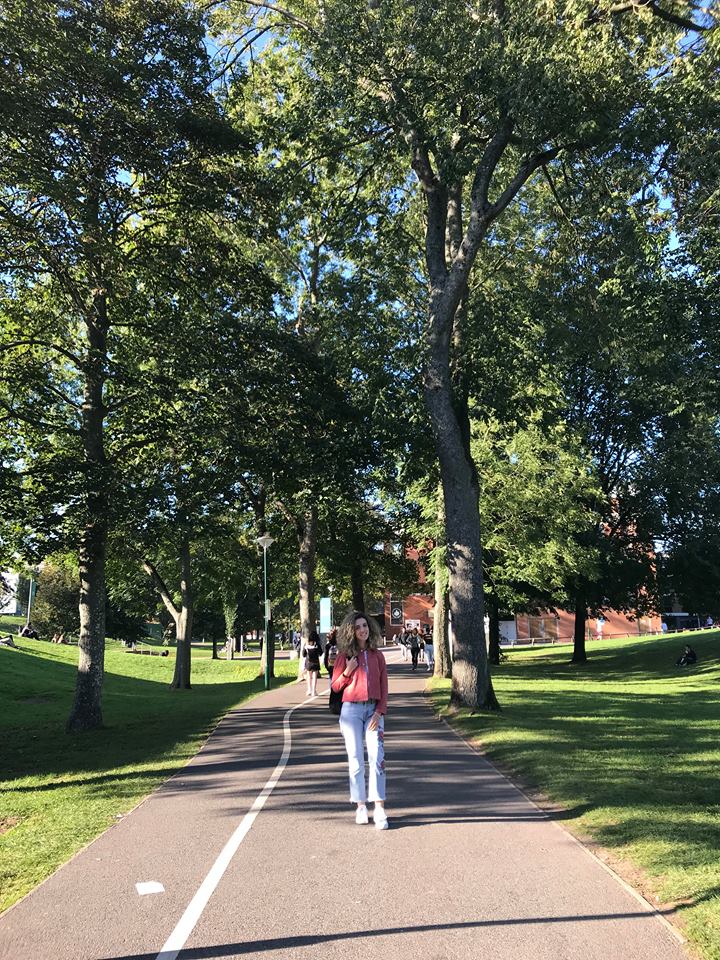 The former UBT student Florenta Fetoshi has become part of University of Sussex
16/11/2018
The former UBT student from the Faculty of Business Management and Economy, Florenta Fetoshi has managed to be admitted in the University of Sussex of Great Britain and thereafter was granted a full scholarship from the Britain Council of Kosovo in collaboration with the Government of Kosovo.
Moreover Florenta emphasized that she had earned a scholarship "Young Cell Scheme", and has passed through many procedures involving comprehensive test for specific subjects. They have been immediately enrolled in this university after succeeding in the IELTS test.
Besides experiencing a great time in Great Britain, she underlines that even UBT offers great study opportunities. "Studying at UBT has helped me to acquire in-depth knowledge. This knowledge have positively contributed to help me in my master studies in England", stated Florenta.