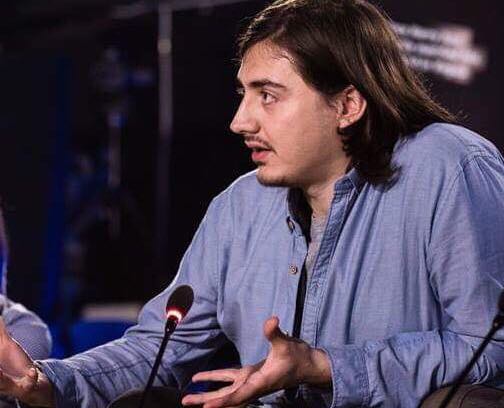 The former student Gramos Kamberi is employed in Intes GmbH
13/03/2019
The former UBT student from the Faculty of Computer Science and Engineering, Gramos Kamberi has been immediately integrated in the labor market after finishing his bachelor studies.
He is currently part of the company "Intes GmbH", which is mainly focused on the European labor market and its main branch is in Switzerland.
His work is related with the assistance of processes and people involved in project development or in the company as a whole.
Gramos holds the position of Scrum Master and Project Agile Manager in the company, a job position that is unique because it isn't widespread in Kosovo labor market.
He says that the level of student preparation for adaptation to the labor market is extremely high at UBT, so he thinks that every student should evaluate this opportunity, the way he has used it.
"The fascinating combination of management and technology with the ability to practice theoretical things in UBT laboratories, has provided me with clear ideas about where my professional focus will be in the future. Also, with full competence I can say that I am not the only student who has benefited from this program of studies, but most of my former colleagues have been easily integrated in the labor market." – Gramos said.
He also encouraged other students to start working hard as early as possible, in order to broaden their knowledge and also set up early their professional network.