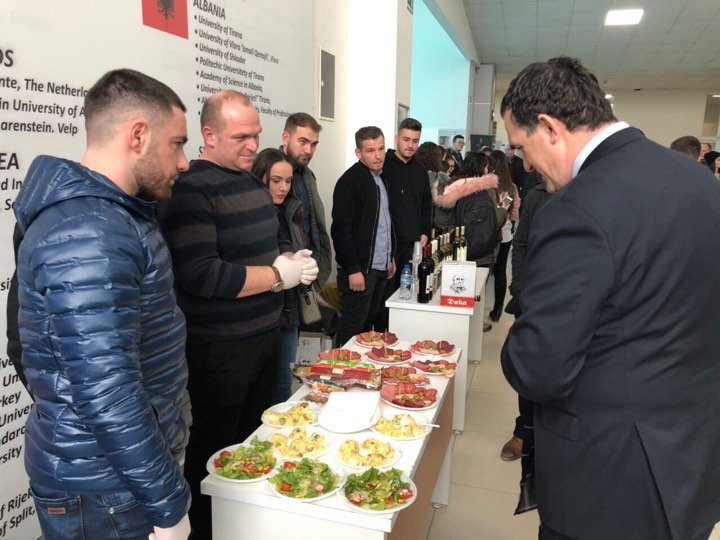 The Faculty of Food Science and Biotechnology has organized the first Food Fair (Video)
14/02/2019
A wide range of milk products, grains, some types of bread, sweets, fruits, vegetables and many other products were presented at the first Food Industry Fair, in which were exposed products prepared at UBT laboratories by students of the Faculty of Food Science and Biotechnology.
Students have exhibited a large number of products in front of interested people, who tried the food and at the same time gained important information regarding the benefits that come from using organic and healthy food products.
This activity is a joint venture of the students, mentored by professors and assistants of this Faculty, Namik Durmishi, Lorikë Salihu, Endra Luzha, Mimoza Dragaqina.
This fair is unique in itself, owing to the fact that these food products have been prepared in UBT laboratories, while having appropriate physical and chemical parameters. Moreover, it's worth emphasizing that all the food categories were domestic products.
This fair was also visited by the UBT Rector, prof.dr.Edmond Hajrizi, who congratulated students about their products and qualitative work.