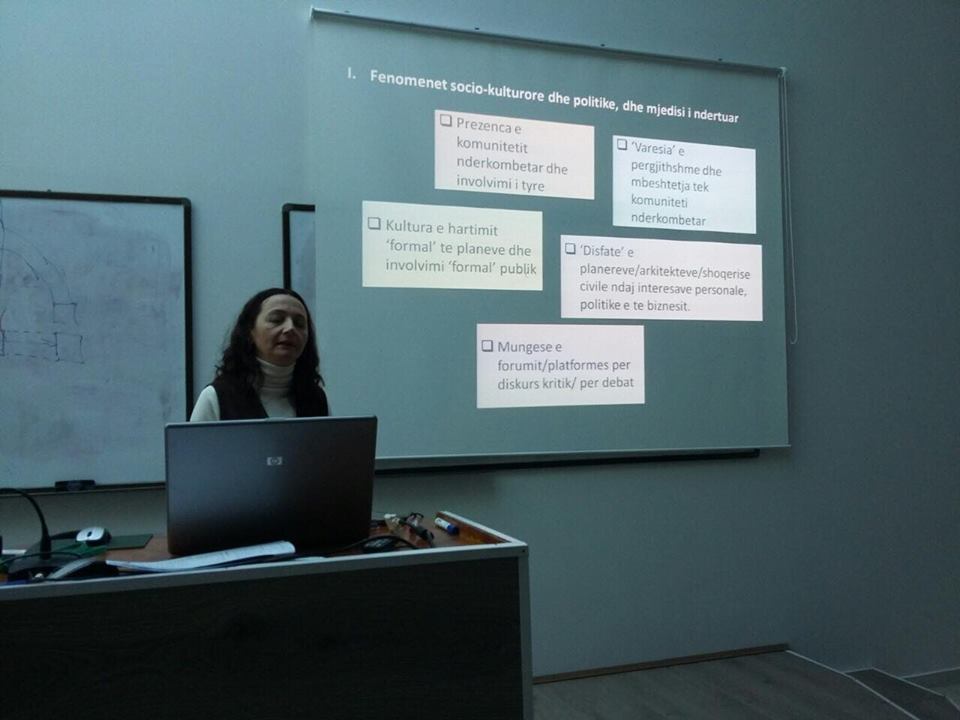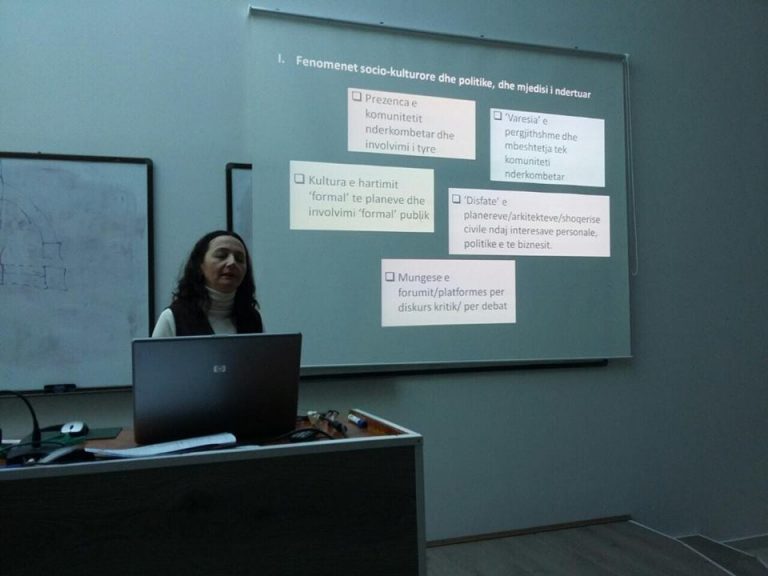 The architect Lorika Hisari has lectured in front of UBT students about issues concerned with public spaces which represent in itself a urban heritage
04/12/2018
The architect as well as the urban designer Lorika Hisari has held a thematic lecture with the students from the Faculty of Architecture and Spatial Planning in UBT, with a particular attention on those who have been specialized in "Sustainable Design". Due to the fact she elaborated a variety of topics such as "Public Spaces as a urban heritage: Preserving of Historical Centre of Prizren by improving mobility."
Hisari emphasized that the preserving of historic areas in relevance with the UNESCO recommendations, respectively those concerned with the urban landscape. Apart from that it specified the types of public spaces, and the role of urban design in creating enough space for people.
She gave a presentation in front of students and referred to Kosovo as a case study, by analyzing the socio-cultural phenomena and the post-conflict period as well the adverse impact on environment. Owing to the fact, there was carried out a multifaceted analysis of Historical Centre of Prizren, concretely that of sub-area, and there were also taken into account the possibilities of improving this situation, by finding the proper solution.
At the end of the lecture, there was held an open discussion with students, where Hisari gave her own opinion and provided her expertise about the main issues.