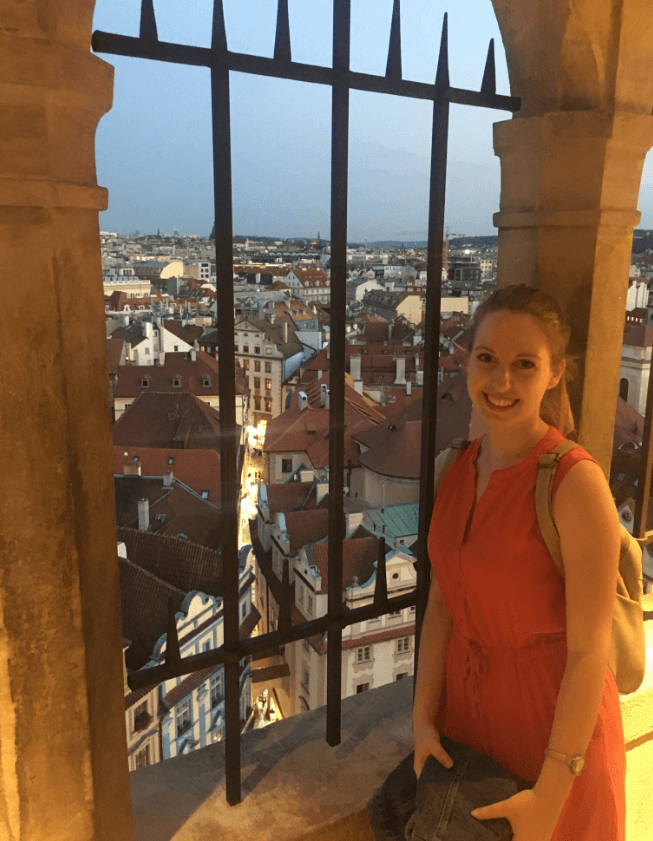 Thanks to UBT professionalism and expertise Laerta Stavileci has managed to become a professional archictect and will continue her studies at Anhalt University
03/10/2018
Along with her studies she has actively participated in a wide range of practices abroad.
Actually, the student of the Faculty of Architecture and Spatial Planning Laerta Stalevci is gaining an awesome expercience which consistently has been part of her dreams.
Starting from this academic year she will follow her studies in Anhalt University of Applied Sciences thanks to the close collaboration of UBT with the renowned german university.
Although having admitted that UBT is one of the most eminent institutions which provides expertise especially as far as this profession is concerned, claimed that her dream has been to be part of the the most renowned university of Architecture "BAUHAUS", which was founded by a group of the most remarkable architects of the former century.
The plans of the future are to complete the studies with highest results and thereafter return back at in the fatherland and to actively contribute for the development of her country. Moreover she emphasized that the applying process was quite easy.
"Thanks to the strong collaboration of UBT with Anhalt University the application procedures were not that difficult and the authorities have acknowledged the preliminary level of my studies.
My professors have been always willing to provide their assistance in every step of my studies and they are still committed to be as useful as possible. They have consistently motivated me to be eager to attain further achievements", underlined Laerta.
During her studies she has been always active and has completed a wide range of practices and is also employed in different companies and well-knowned institutions in Kosovo and abroad.
In the last year of her bachelor studies she has been employed in the Municipality of Prishtina, respectively in the Office of Urban Regeneration in the Directory of Urbanisation. After the end of her studies she has completed numerous practices in some bureau's in Prishtina and is  actually working in the architectonic bureau "ANARCH" in Prishtina. In addition during this summer she has been in the capital of Chez Republic respectively in Prague where has completed a practice in the well-known company "Aukett Swanke".