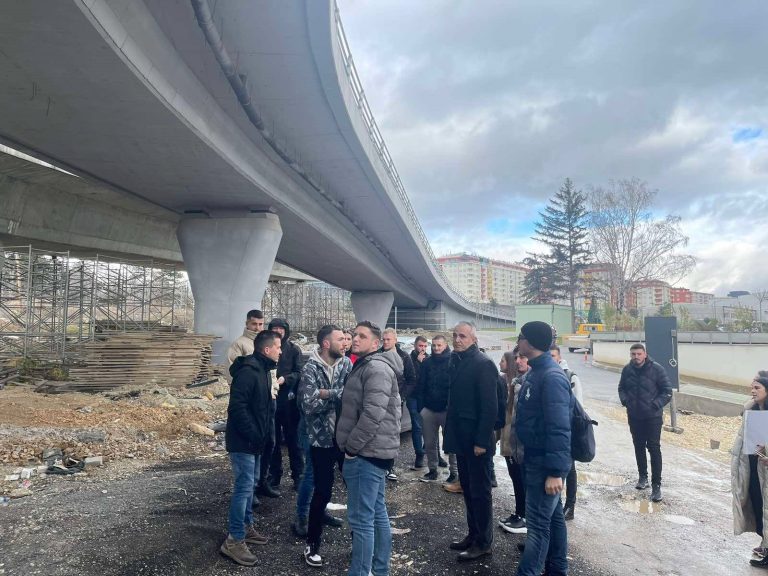 Students of the Faculty of Civil Engineering and Infrastructure at UBT conducted a study visit to the bridge near the Dukagjini facility in Pristina
25/01/2023
Third-year students at the Faculty of Civil Engineering and Infrastructure at UBT, within the "Bridges" course, led by professors Arsim Rapuca and Naser Morina, have made a study visit near the bridge to the district for Fushë Kosovë, near the facility Dukagjini in Pristina.
The students were informed more about the elements of bridges, the construction of this bridge and its elements, and where they are included, such as the support system, the elastomer supports, the protective fence, as well as the non-elastic expansion joints.
Among other things, it was clarified how this bridge will be continued by connecting the central district in Pristina with the neighborhood of Arberia (former Dragodani).
The students of Construction and Infrastructure Engineering at UBT, in addition to the study part, continue to be present in the important projects of Kosovo, just as they were present during the construction of the highway for Skopje and Albania.