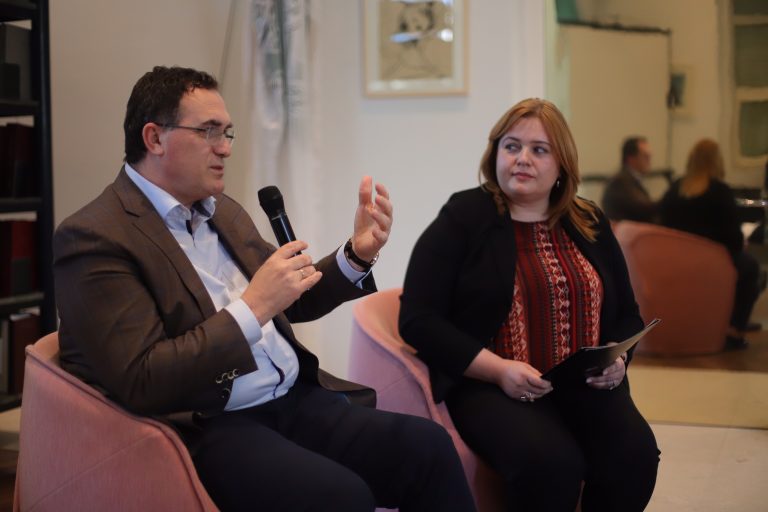 Rector Hajrizi spoke about his journey in the development of the innovative ecosystem of UBT at the COD "Characters in Focus" (Personazh në fokus) meeting in Tirana
28/04/2023
The Rector of UBT, Prof. Dr. Edmond Hajrizi was invited to the cycle of meetings in "Characters in Focus" (Personazh në fokus), organized by the Center for Openness and Dialogue (COD – Center For Openness And Dialogue) in Tirana and which took place in the Prime Minister's Library in Tirana.
In this cycle of meetings, Rector Hajrizi spoke in front of many young people and students from Albania about his journey towards the development of a giant ecosystem such as the case with UBT, as well as about the concept and importance of Smart City in UBT.
Among other things, in the interactivity with Albanian students and young people, Rector Hajrizi spoke about the education system in Kosovo, Albania and Austria, as well as about cooperation with institutions and universities from Albania.