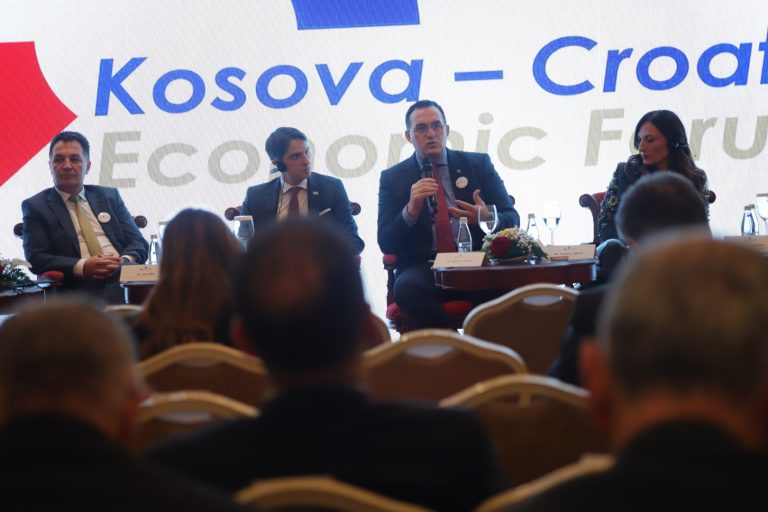 Rector Hajrizi participated in the Kosova – Croatia Economic Forum, where entrepreneurship and labor force needs in the country were discussed
27/01/2023
Rector of UBT, Prof. Dr. Edmond Hajrizi participated in the Kosova – Croatia Economic Forum – strengthening partnerships, where the role of Universities in R & D and addressing the needs of the labor market was discussed.
Among the many participants from various public and private institutions, Rector Hajrizi spoke about entrepreneurship and the need for a workforce in the country.
"We have several cooperation initiatives between Kosovo and Croatia on the topics of digitization and innovation. Croatia has a very good development of entrepreneurship because it has created very good innovative world cases. By connecting their concept of entrepreneurship with our concept, a very good potential is created and even greater production of the response of the world market is generated", said Rector Hajrizi.
Rector Hajrizi has said that Kosovo has many good examples of entrepreneurship and unique positions at the world level, stressing that in general, development and support for this field are still needed.