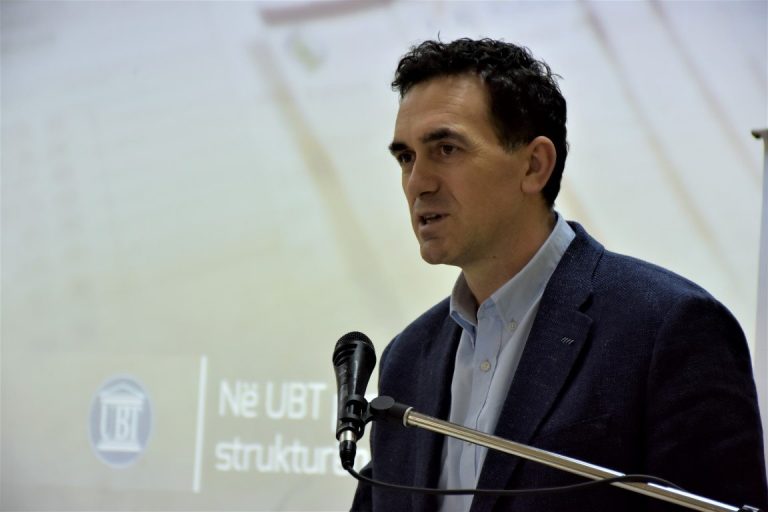 The UBT Rector Hajrizi participated in the international academic conference of SAP in Germany  
14/09/2018
The UBT Rector prof.dr. Edmond Hajrizi is representing UBT in the International Academic Conference SAP which will be held in Munich in Germany. This conference has a multifaceted character and as matter of fact numerous professionals and academicians will share their expertise and experience concerned with technology and innovation. There will participate experts from more than 58 countries.
Hajrizi availed from the occassion to reveal the achievements of UBT in Kosovo as well as the recent developments. He put the emphasis on the fields which are closely related to a sustainable development respectively in enterpreneurship, innovation, new technologies concerned with digitalization, robotics, internet, artificial intelligence etc.
Apart from participating in the conference he also met many partners coming from a broad scope of universities all around the world. He's main focus was to pay a special attention to representatives of the managerial staff of SAP company as well as other global  institutions.
Thanks to this partnership, the UBT students will have the opportunity to acquire knowledge and gain profits in the field of technology and enterpreneurship.
This activity is of significant importance and makes UBT a participant in the largest worldwide community of innovation and enterpreneurship, which underlines the crucial role of involvement of female in the field of technology and digitalization which is one of the most eminent pillars and goals for a sustainable development and an incetive aproved by United Nations years ago.
The participation of UBT in such events has positively contributed to a better representation of Kosovo in international level compared to other region countries.
UBT remains a leading institution in the most up-to-date and modern technologies in the Western Balkans region.
The number of accredited programs which are directly based on the latest technologies and innovation, the number of staff and students, modern infrastructure and partnership in hundreds of universities and companies from industry from all corners of the world. This creates a sort of "ecosystem" which will facilitate a rapid development and contribute both in the local and global level.