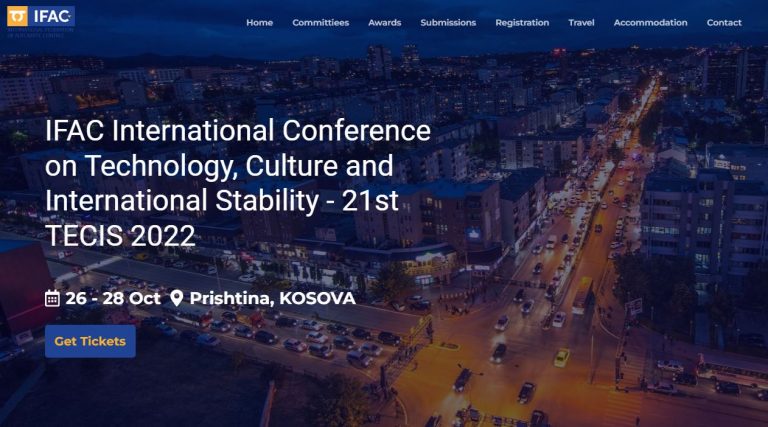 October 2022: UBT organizes the international conference TECIS
27/01/2022
Kosovo will host an international conference on technology, culture and international stability.
The conference "IFAC International Conference on Technology, Culture and International Stability TECIS 2022", will be organized by UBT and the University of Technology Vienna, in October 2022 for the first time in Prishtina. This conference is supported by the International Federation of Automatic Control (IFAC).
In front of a selected panel of IFAC in Moscow, virtually the Rector of UBT, prof.dr. Edmond Hajrizi, presented the concept of this conference.
Rector Hajrizi said that the aim of this conference is to bring together researchers from industry and academia to present new research ideas and exchange their experiences in the field of international stability, technology, and culture.
The development of technology leads to dramatic changes in international stability and it has never been so important to examine the stability of the system. This is one of the goals of this conference for which there is a high interest in participating.
Publications at this conference will be indexed and listed on Scopus.
For more information and application visit the conference website: tecis2022.ubt-uni.net