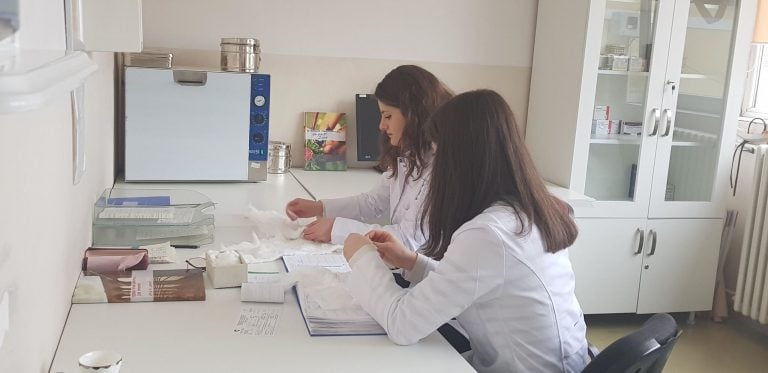 Nursing students are carrying out a professional practice at Family Clinical Centre of Prishtina
15/03/2019
The first year students from the Faculty of Nursing at UBT are carrying out a professional practice at the Family Clinical Centre of Prishtina.
This professional practice will last until the end of the summer semester, while students are expected to gain both theoretical knowledge and skills related to the field of medical services.
This professional practice is being carried out as a result of cooperation agreements that UBT has signed with the Department of Medicine and Social Welfare in Prishtina, as well as other municipalities of Kosovo.