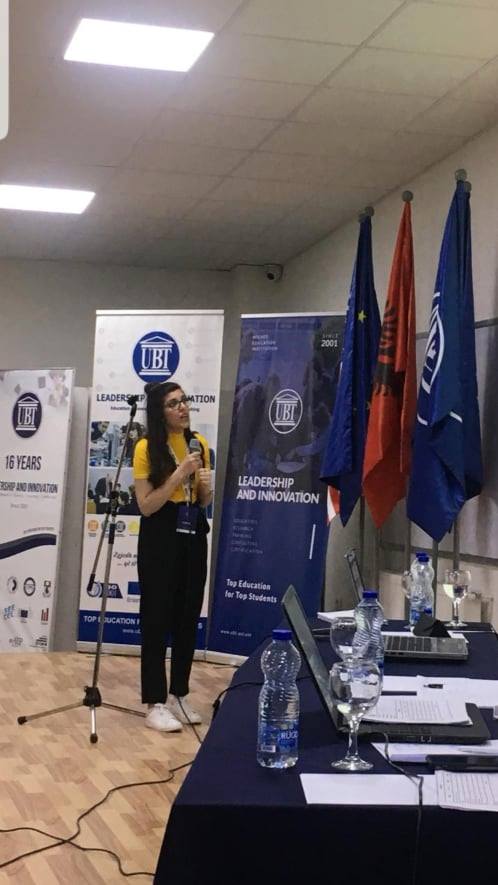 MBE student Elirjeta Beka is employed in UBT
07/06/2019
Student of the Faculty Management, Business and Economics, Elirjeta Beka, has already become a part of UBT staff, who got employed as a coordinator of the Nursing Faculty.
Elirjeta and dozens of other students benefited from the opportunity to be hired within the institution, and among others, they are benefiting in terms of professionalism.
"During these three years as a student at UBT I learned a lot about my profession, while what mostly makes UBT special is the way how it is taught." – said Elirjeta.
Further, she said that UBT is one of the only institutions in the country that supports its students and offers the opportunity to work with professional people.
"UBT is also distinguished by the opportunities it offers and the support it gives to young people, specifically to their students." she added.
Elirjeta has previously attended professional practice in various institutions and is a member of the Student Council of UBT.