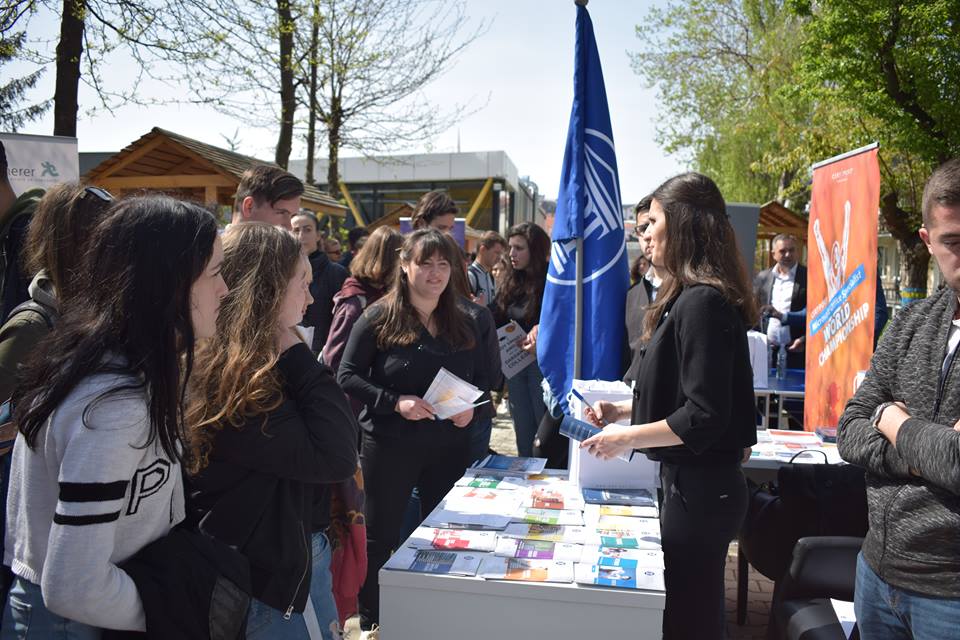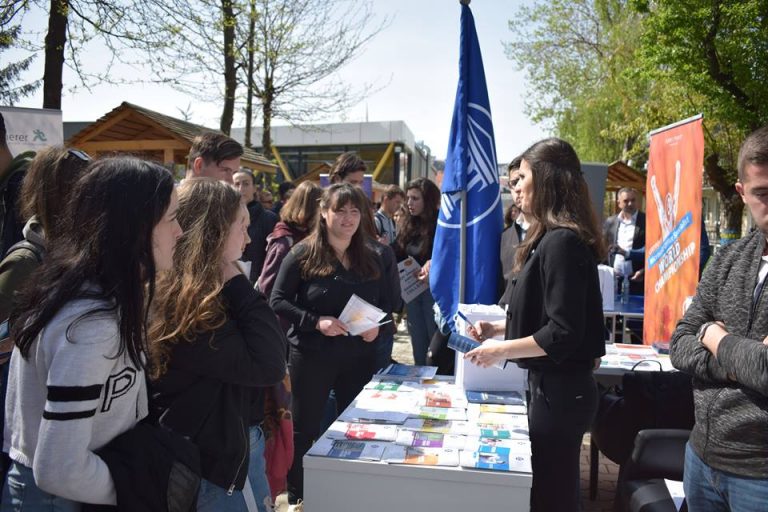 Hundreds of youngsters from Gjilan have already chosen UBT to follow their academic studies
06/05/2019
Hundreds of young people from Gjilan region have paid a visit, and have devoted their time and interest to the UBT stand, reaffirming the fact that this year, UBT will be the favorite institution for studies for the future students of this region.
This wonderful opportunity to see the opportunities offered by UBT was offered during the Study Fair, organized by the Education Directorate of Gjilan Municipality.
The extraordinary quality of the studies, the varied programs which are not offered by any other educational institution and the high level of internationalization from which are currently benefiting hundreds of students, has made the youth of this region impressed and convinced that in UBT will have all the opportunities to fulfill their goals.
Only during the Fair day, almost 400 participating youngsters have given their signatures, who are eagerly waiting to succeed in the state examination, in order to become part of UBT and a success story of hundreds of young Kosovars, who have already touched the pedestal of successes in the world.
We are waiting forward for you to join us and write the history of your success.
Thanks for choosing UBT!