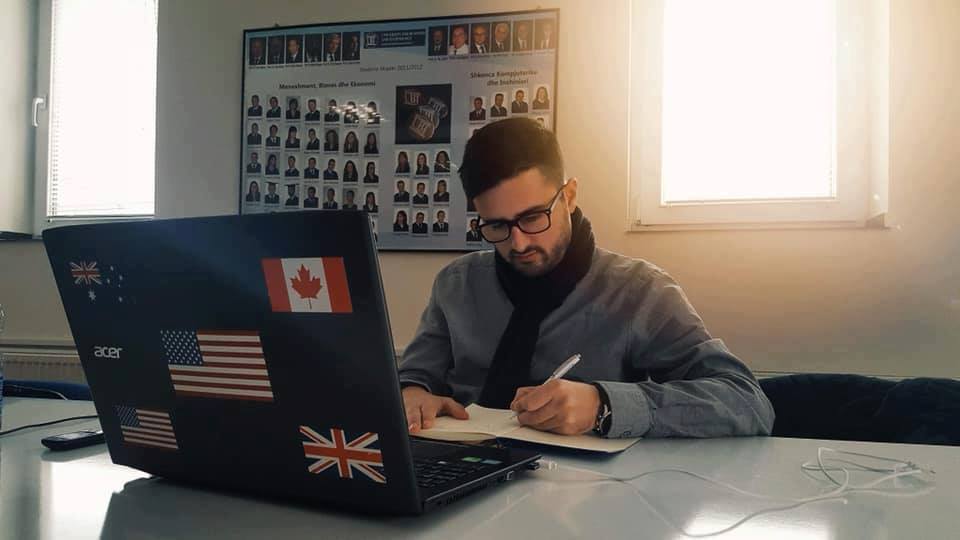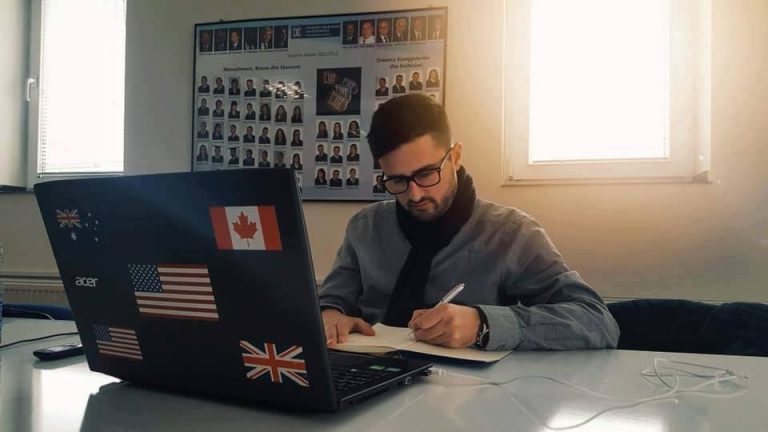 Genc Emini has been employed in the Professional Schools Department
28/02/2019
The UBT student from the Faculty of Business Management and Economy Genc Emini, has been employed in the Professional Schools and Trainings Department.
Emini said that he is gaining professional experience with this activity and he is thankful to UBT for this success.
In addition, he highlights the fact that UBT is comprised of a professional staff and that the institution offers innovative programs and a wide range of trainings in various fields.
"It is an extraordinary opportunity to study and gain professional experience at the same time. This institution is actually one of the best in the country, so apart from studies, my dream was to be part of UBT as a member of staff." – Emini said.
The vast majority of students who graduate at UBT find it easy to integrate in the labor market and to become part of the most remarkable companies in the country and region. Besides successfully completing their basic studies, UBT students have also managed to attain professional development.