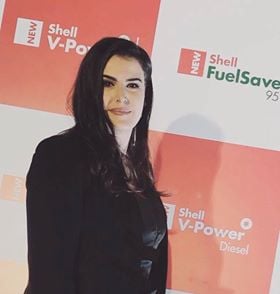 Former UBT student, Liridona Barani is now a lawyer in the company "Shell Licensee"
04/04/2019
Liridona Barani has completed her studies at the Faculty of Law at UBT, and now she is employed as a lawyer at Shell Licensee, with headquarters in Kosovo.
In addition to the four-year studies, Liridona pursued the practice at the Kosovo Judicial Institute, whereby she gained knowledge, experience and professional practice.
"I am very pleased to be part of UBT during the 4 years of bachelor studies. UBT offered me many opportunities and thanks to the institution I am a successful lawyer, so I also decided to continue my master studies in this institution." – she said.
Liridona highlighted that UBT students are highly prepared regarding the professional aspect. Furthermore, the institution is consistently working to create employment opportunities for its students, so that they can get hired in different companies in Kosovo and in other countries.