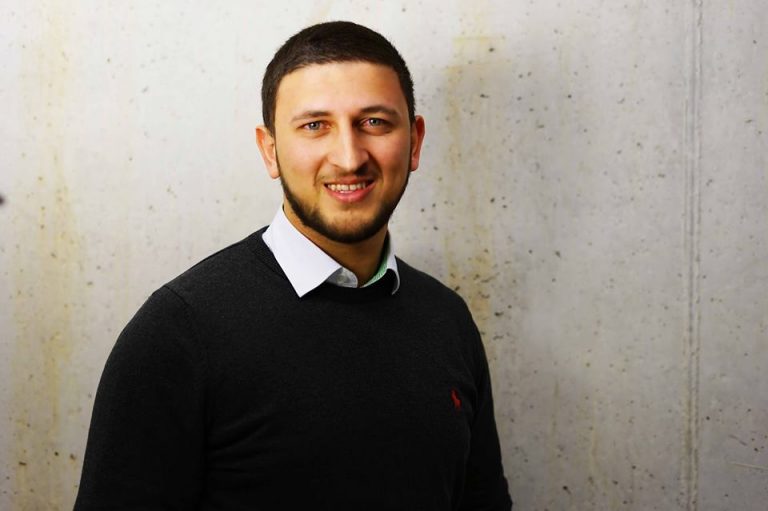 Former UBT student is now an architect in Switzerland
04/12/2018
Due to the current political problems, the youngsters of Kosovo are coping with obstacles and are being prevented of raising their capacities and further advancing on their academic and professional career. On the contrary, UBT students are surpassing those barriers by succeeding in finding jobs in the international labor market.
The best example of this is Hekuran Kastrati, a former UBT student from the Faculty of Architecture and Spatial Planning, who went to Switzerland after having finished his studies at UBT. Indeed he applied there in a large number of companies and institutions and as a matter of a fact managed to be integrated in the labor market by being employed in the bureau of architecture called, "Zwicky Partner AG".
Since in his childhood he has been keen on this profession. Being an architect is a great feeling and his dream come true thanks to the contribution, expertise and commitment of UBT lecturers.
"To think as an architect and to be an architect are completely different things. However to be an architect who bears the ability of thinking as an architect has come as a result of UBT ceaseless efforts. Consequently, I'm now capable of carrying out various projects", emphasized Kastrati.
Hekuran revealed that he has been employed in this bureau since one year ago. Apart from that he had a great success even when being employed in as an architect in Kosovo. He availed from the occasion to highlight that he has designed 50 apartments, 13 businesses and residential areas in Fushë Kosovë.