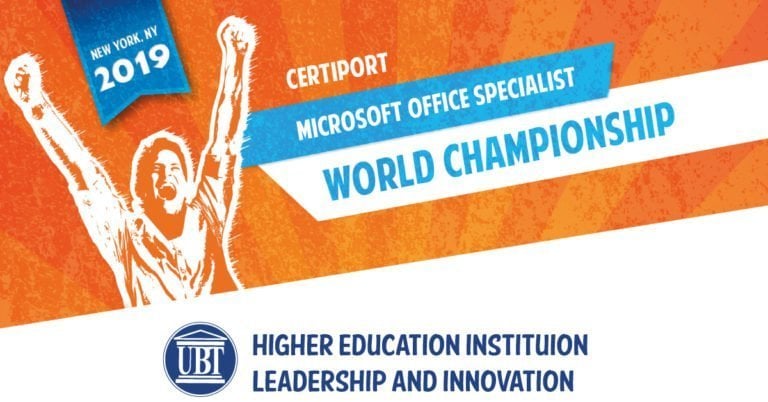 For the first time in Kosovo, UBT and Certiadria organize the State Competition "Microsoft Office Specialist"
25/01/2019
For the first time in Kosovo, this year UBT and Certiadria are organizing the State Competition "Microsoft Office Specialist". During this competition, there will be tested the skills of high school and university students, related to the programs such as: MOS Excel, MOS PowerPoint and MOS Office (MS Office 2013 and MS Office 2016).
Within the competition, there will take place unique tests, where candidates must demonstrate their knowledge in practical terms. The Competition enables them to have an unforgettable professional experience.
After the application process, the candidates will participate in the final phase of this competition which is going to take place on 27th of May 2019, in Kosovo. Based on the results achieved, four winners will automatically be eligible to represent Kosovo in the MOS World Championship, which is going to be held in New York, USA.
Candidates who will represent Kosovo in this competition, must necessarily be enrolled in accredited educational institutions, they have to submit a document which validates their age, and status (pupil or student).
Are you ready to become a champion in Microsoft?
Apply now in this link: www.ubt-uni.net and http://kampionatimos.com/   
For further information please contact: [email protected]