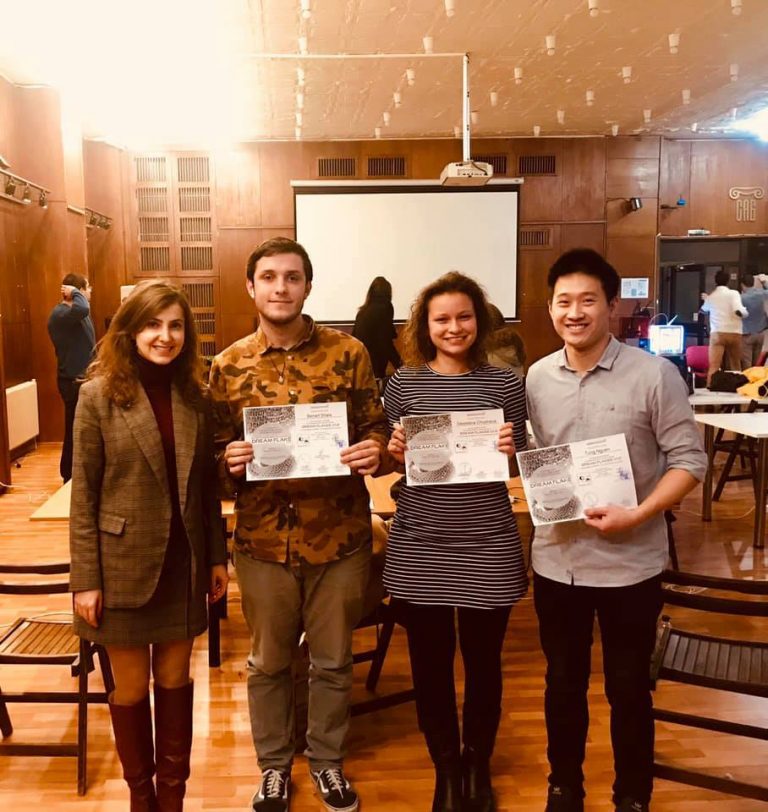 Benart Shala has participated in the workshop "DREAM FLAKE V1.0", in Bulgaria
04/12/2018
The UBT student from the Faculty of Architecture and Spatial Planning Benart Shala, has participated in the workshop which lasted two days organized by DesignMorphine.
The workshop "DREAM FLAKE V1.0", was held in the capital of Bulgaria, respectively in Sophia and assembled together a wide range of architects and youngsters from all the corners of Europe, who altogether elaborated issue concerned with designing of parametric advanced structures with the aid of sub-programs of rhino and grasshopper. They were mainly focused on applicative architectonic programs which quite complex in itself.
The workshop lasted three days and during this activity there was carried out demanding work by designing and modeling the respective scripts and algorithms. The workshop was divided in three phases, involving modeling, and 3D printing.
Nevertheless its worth mentioning that this is not the only success of Bernat. Apart from others he has participated in the OC Polimi Summer School in Piacenza of Italy, where also partook 120 students from 25 different states.