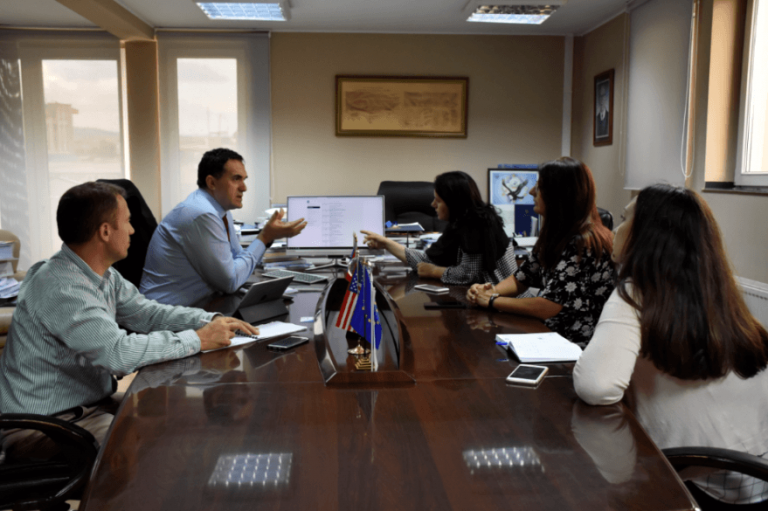 A delegation from the University "Aleksander Moisiu" visited UBT
12/09/2018
A delegation from University of Durres Aleksander Moisiu, comprised of the dean of Faculty of Technology and Information Lindita Mukli, the project coordinator dr. Albana Haliti and lecturer Aida Bitri visited UBT and were welcomed by the UBT Rector prof.dr Edmond Hajrizi and the representative of Project Office Naim Preniqi.
This visit took place in the framework of the project concerned with "The Development and Implementation of Multimedia and Digital Television (DIMTV), financed by Erasmus program. Whereas the main focus was on implementation of this project and to the commitment of UBT when comes to compilation, drafting and implementing such projects.
Beside that it was also discussed about the possibility of initiating other agreements in the field of education.
The main aim of this project "DIMTV", is the development of innovative modules respectively in the field of multimedia and digital television.
Thanks to this project, UBT has underlined the need of raising capacities involving the experts of this field. In the framework of this project UBT also build labs which are dedicated to the field of multimedia. This project will take place during the academic year 2018-2019.