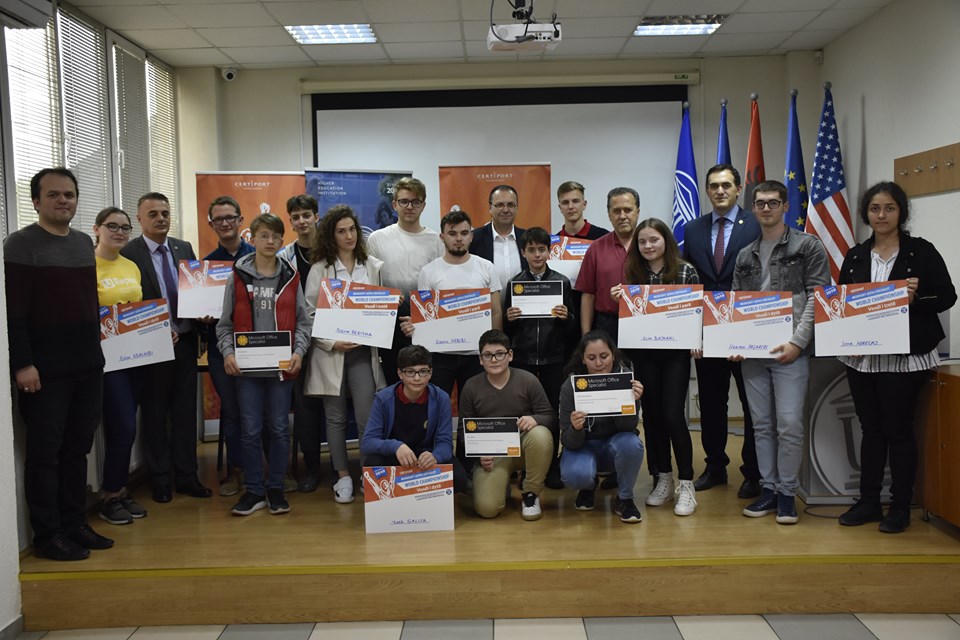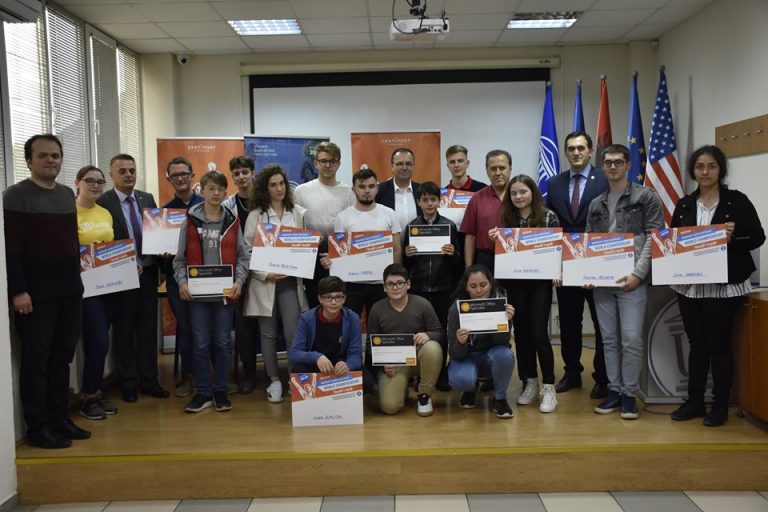 UBT will represent Kosovo for the first time in Microsoft competition which is going to take place in USA
31/05/2019
Artin Ahmeti, Elita Hajrizi, Edonis Hebibi and Elta Bajrami are the talents who will represent Kosovo in the International Championship of Microsoft Office Specialist (MOS), which is going to take place in USA.
The youngsters who will participate in this competition had primarily participated in Microsoft competition of domestic level, where they demonstrated their abilities in Microsoft, Word, Excel and Power Point.
They have been announced champions owing to the points scored in the unique tests, which they submitted in the competition organized by UBT and Certiadria.
Youngsters from Kosovo will join international Microsoft competition and they will have the opportunity to compete with their counterparts from other countries.
UBT has supported youngsters by means and has provided them with the proper preparation to represent Kosovo in international level.
UBT managed to organize the Microsoft Competition for the first time in Kosovo, in which participated 300 youngsters and only 30 succeeded to go in the final phase. At the end of this activity there were handed out certificates for participants.
The ten finalists of the MOS competition in our country from the following schools as follows;
Microsoft Word 2016
Elita Hajrizi, student of "Xhevdet Doda"
Elbion Redenica, student of "Elena Gjika"
Elta Bajrami, student of "Sami Frashëri"
Ylber Galica, student of "Mehmet Akif"
Microsoft Exel 2016
Edonis Hebibi, student of UBT
Neriton Pacarizi, student of UBT
Jona Ndrecaj, student of "Hajdar Dushi"
Microsoft PowerPoint 2016
Artin Ahmeti, student of "Mehmet Akif"
Erza Krasniqi, student of "Elena Gjika"
Poema Berisha, student of UBT-së