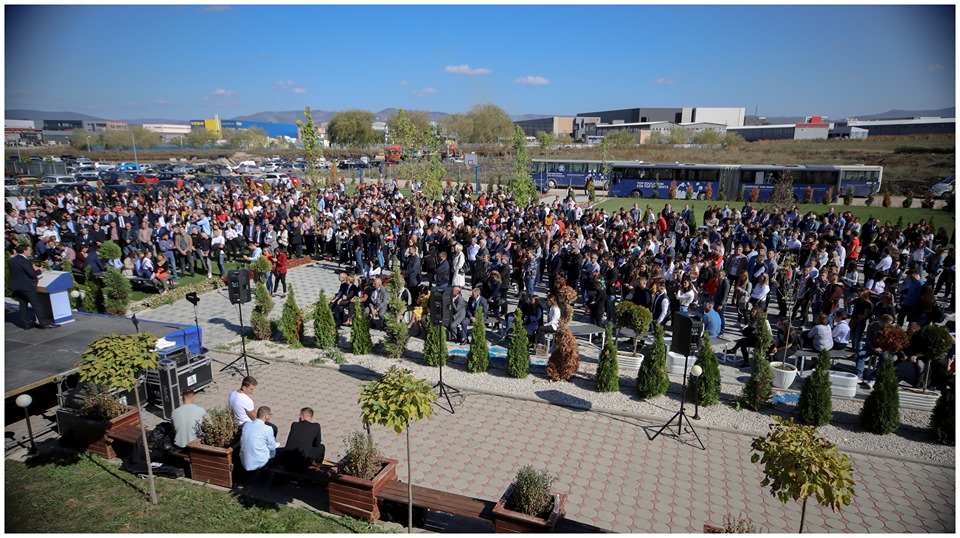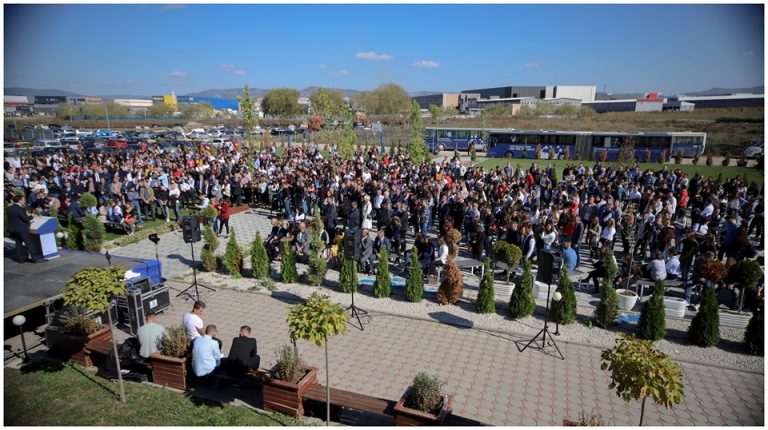 UBT waited in a splendid ceremony hundreds of youngsters who choose UBT to study
10/10/2019
The UBT Innovative campus of Lipjan was enriched by the presence of a large number of youngsters with smiling faces and full of hope for a promising future. UBT Rector prof.dr Edmond Hajrizi held a speech in front of students to motivate the newcomers and among others, he emphasized that UBT won't be simply a studying place but their second home.
"First of all, I would like to thank all of you for trusting our institution. In others words, this means that you have been oriented towards real academic values. We are already one family and will consistently take care for your professional advancement, as if your parents have done up to now. Due to that, we are committed to put on ceaseless efforts in order to convince your families for their investment", underlined Hajrizi.
Furthermore, the dean of the Faculty of Law prof.dr Jorida Xhafaj, congratulated students for making the right decision in choosing the right profession. Besides that she added that their professors will be with them in each step they take.
"You are already part of a significant name, which won't only contribute to your professional advancement but will also permanently accompany you in professional career. All it is required from you is to be eager and have a keen interest towards knowledge", added Xhafaj.
UBT student of studies Anesa Mustafa availed from occasion to share her academic experience with participants and assured for having taken the right step for their future.
"Since today, you will become part of success. My greatest achievement during these years wasn't only the fact of reaching master studies. Thanks to UBT, I was granted a scholarship and had the chance to follow studies in Anhalt University of Applied Sciences", said Mustafa.
At the end of ceremony, students also gained information about the beginning of lectures which will start of on 14th of October.