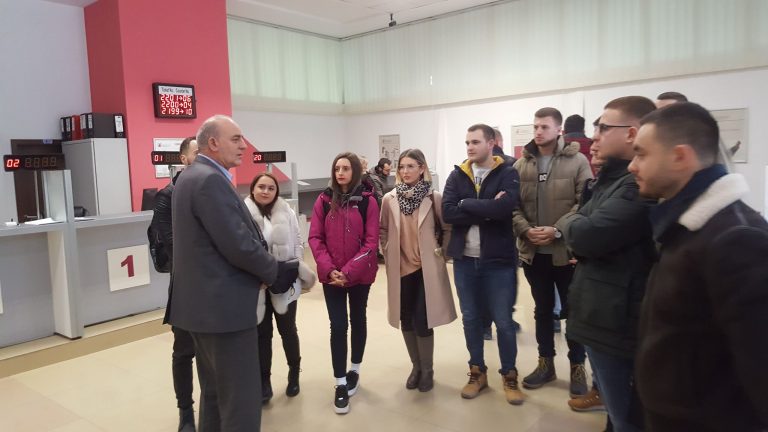 UBT Students of the Faculty of Management, Business and Economics paid a study visit to the Tax Administration of Kosovo
24/02/2020
UBT students of the Faculty of Management, Business and Economics paid a study visit to the Tax Administration of Kosovo, where the manager of the taxpayer service hosted them.
Furthermore, during the visit, the students had the opportunity to gain additional knowledge of the service provided to taxpayers, audit procedures, tax collection, tax returns, filing obligations, etc.
Apart from others, students were keen on to learn about the the functioning of the institution, and as matter of a fact quite were active and asked numerous questions on organization, leadership, procedures, information technology system, number of businesses, visits, audits, tax evasion and the like.