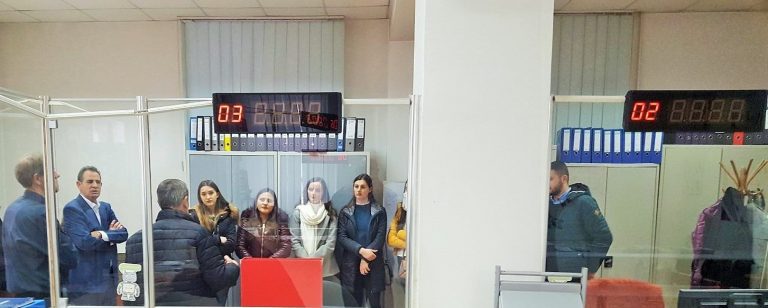 UBT students of Business Management and Economics have visit Kosovo Tax Administration
26/12/2019
Within the framework of the subject Tax Accounting, UBT students of Business Management and Economics have paid a study visit to Kosovo Tax Administration, located in the municipality of Ferizaj. As a consequence, they had the opportunity to visit departments which are in charge of providing services to taxpayers, the sector responsible for auditing businesses as well as the department of compulsory taxes.
Furthermore UBT students were informed about the services provided for taxpayers, audit procedures, tax gathering, tax statements and obligations for handing in financial statements.
Moreover, at the end of the visit this study visit students revealed their willingness to collaborate as far as the academic aspect in concerned.  Meanwhile such visits are of key importance in the future.