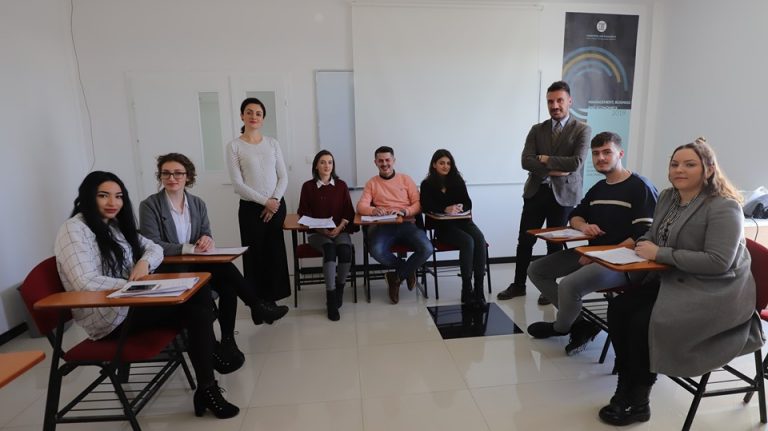 UBT students from the Faculty of Law have simulated an arbitration session
10/01/2020
Within the framework of the subject "Arbitration and Alternative Solution of Disagreements", UBT students from the Faculty of Law have organized a simulation session for arbitration with the aid of their professor Artan Murati. Despite that this session was also attended by the Dean of Faculty of Law Jorida Xhafa.
Furthermore, during this simulation session students had the opportunity to unfold the acquired knowledge during semester. Therefore, they revealed their skills through providing arguments regarding a hypothetical, by relying on the legal framework of respective field.
Among others, students have also demonstrated their analytical skills which are necessary for their professional development. Besides study visits in judicial institutions, UBT Faculty of Law regularly carries out even other activities. In addition, it is worth emphasizing that these activities aim at improving students professional capacities in compliance with contemporary standards in the field of law.