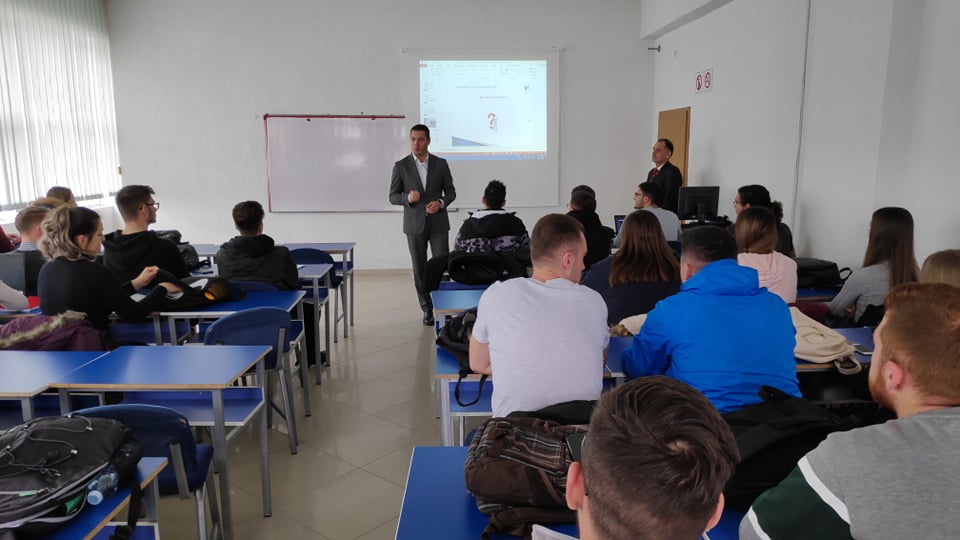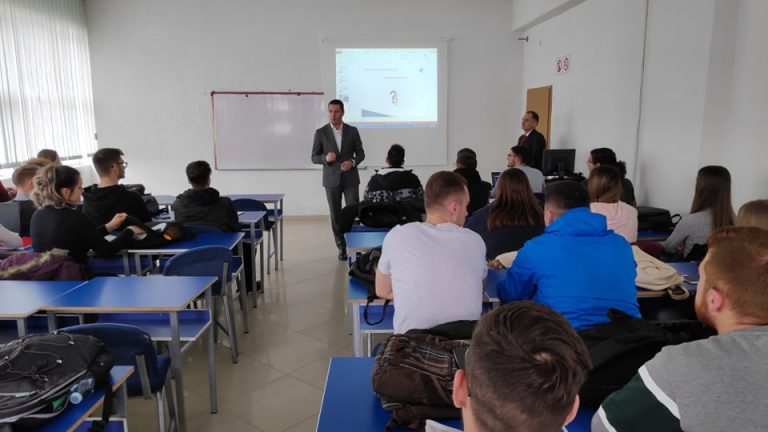 UBT representative from Kosovo State Agency Valon Kryeziu has given a lecture in front of UBT students
09/12/2019
The head of Legal Office in Kosovo State Agency, Valon Kryeziu has given a thematic lecture in front of students from the Faculty of Computer Science and Engineering. Among others, he has tackled issues regarding the field of data security.
Furthermore, he also emphasized that the challenges which Kosovo institutions are being faced, as well as also closely elaborated the issue of data security and accessibility in public documentation.
Moreover, the lecture has been carried out at UBT branches. Within the framework of the subject "The Law and Society" has also namely lectured the professor Ruzhdi Jashari. On this occasion, students had the opportunity to be widely informed regarding data security, as a result of being in the age of digitalization.