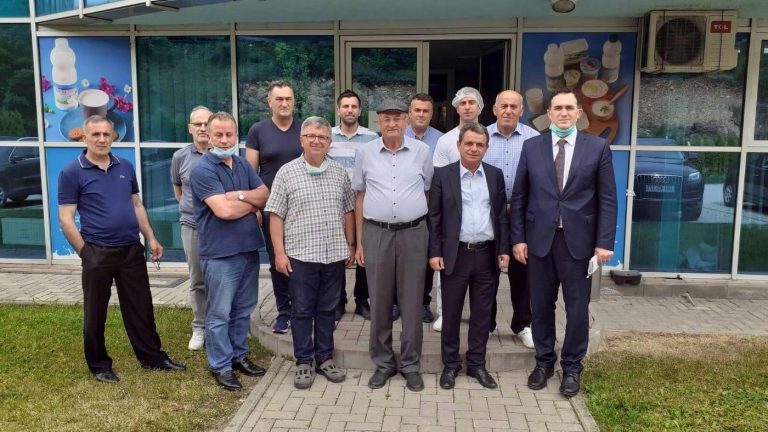 UBT Rector Hajrizi has paid a visit to the company of food industry in Gjilan
19/06/2020
Within the framework of creating partnership with well-known companies from the food industry throughout the country and even broader,  UBT Rector, prof. Edmond Hajrizi, paid a visit to the company which refines  liquids respectively "Fluidi" and the oil company "Floil", at the same time the dairy "Kabi", in Gjilan.
In addition, Hajrizi was accompanied by Professor Fidan Feka, Dean of the Faculty of Food Sciences and Faculty of Agro-culture, Medin Zeqiri.
Furthermore, the heads of these companies emphasized that on quality of higher education institution, UBT has produced highly professional staff and as matter of fact, the staff in these food industries is comprised of students and former students of UBT, such as technologists, economists, lawyers, engineers, etc.