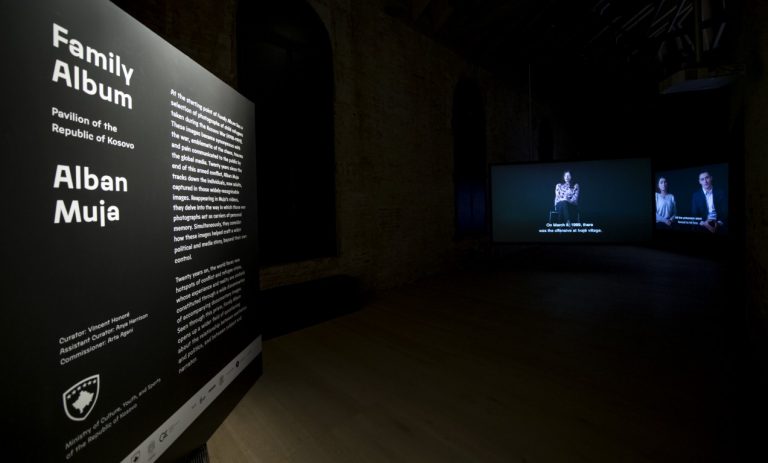 UBT professor, Alban Muja is representing Kosovo at the world visual art event
14/05/2019
In Venice, specifically at the International Art Exhibition in the Venice Biennale, is opened also the Pavilion of Kosovo, which is being represented by the UBT art professor, Alban Muja.
Muja has been selected to represent our country with the project "Family Album", a multimedia artwork that has to do with children refugees who have been photographed by the media during the war in Kosovo.
The artist in question has produced videos with those children 20 years after the war, in order to commemorate the challenges faced by refugees in 1999, as well as the challenges of today's refugees.
In order for Kosovo to successfully realize the pavilion with the video installation of the Kosovar professor and artist, UBT has supported this event in every aspect and has sponsored the artist's participation in this biennale.
Meanwhile, the Pavilion was also visited by the head of the Kosovo Parliament, Kadri Veseli, who said that on the eve of the 20th anniversary of the liberation, Kosovo's voice for justice is being heard at the Venice Biennale through Alban Muja.
The 58th Edition of Venice Biennale will remain open for public from 11th of May until 24th of November 2019