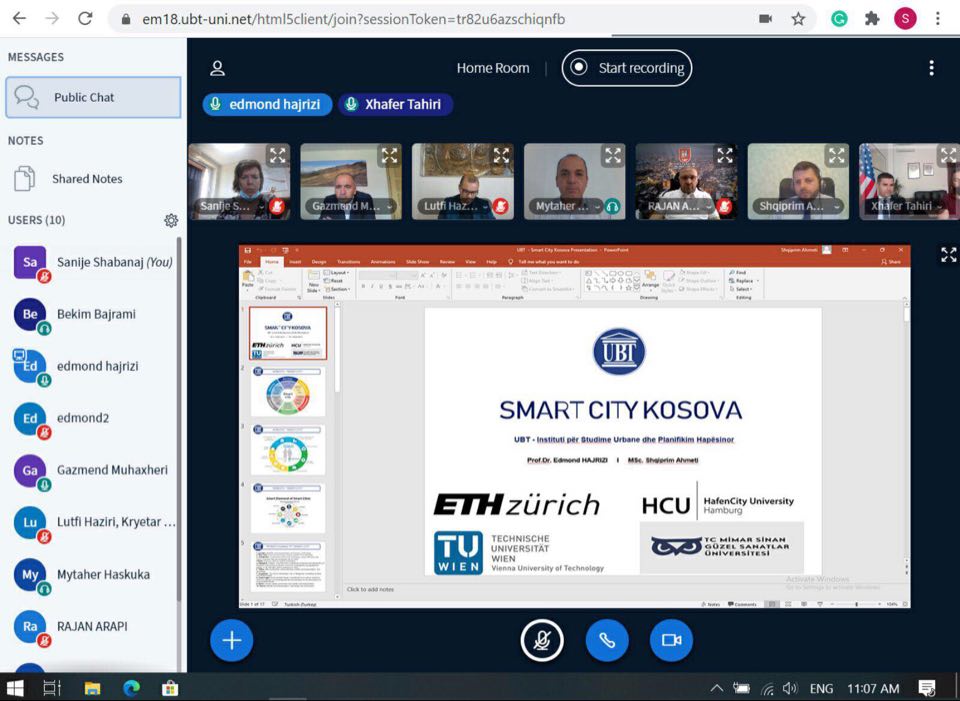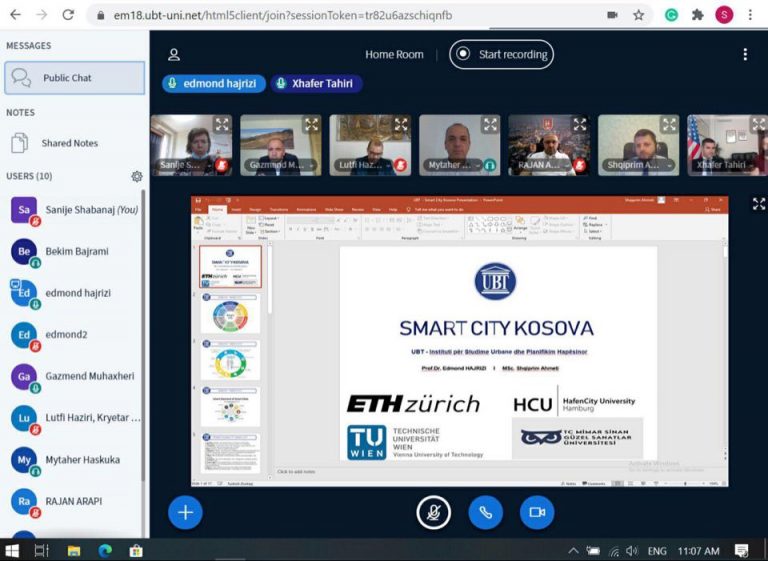 UBT has drafted a strategy regarding the project "Kosova Smart City", which aims to design a detailed plan for 6 municipalities
16/07/2020
UBT will draft and at the meantime implement the strategy namely, "Kosovo Smart City",  for six Kosovo municipalities, including Prishtina, Gjilan, Peja, Prizren, Vushtrri and Lipjan, In addition, the underlying purpose of this project is to provide these cities with innovative approaches regarding solutions to emerging problems in local level. The above-mentioned municipalities will contribute to the financing and implementation of the project. Whereas, there will be put a special emphasis and given priority to particular sectors.
Despite the fact, this was emphasized during the meeting which was held online. Furthermore, in this activity participated UBT Rector, Prof. Dr. Edmond Hajrizi, Head of the Center for Urban Studies at UBT, Shqiprim Ahmeti, representatives from the Swiss SDC in Kosovo, and also participated directors of the urban planning directorates of the six aforementioned municipalities. During this virtual meeting it was announced that UBT in this very innovative strategy has included partners and world-renowned universities, such as TU Wien University, Austria, ETH Zurich, Switzerland, HafenCity University, Germany, Mimar Sinan University of Fine Arts , in Turkey.
Moreover, the "Kosova Smart City" project is expected to bring together 20 experts from the academy and at the meantime experts from partner institutions, as well as industry, who will draft six strategies for the six municipalities, a strategy that will enable these cities a sustainable urban development. In this regard, the project will start to be implemented in September of this year and it will employ 18 new professionals from each municipality, wherein together with the working team they will design up to 18 action plans.