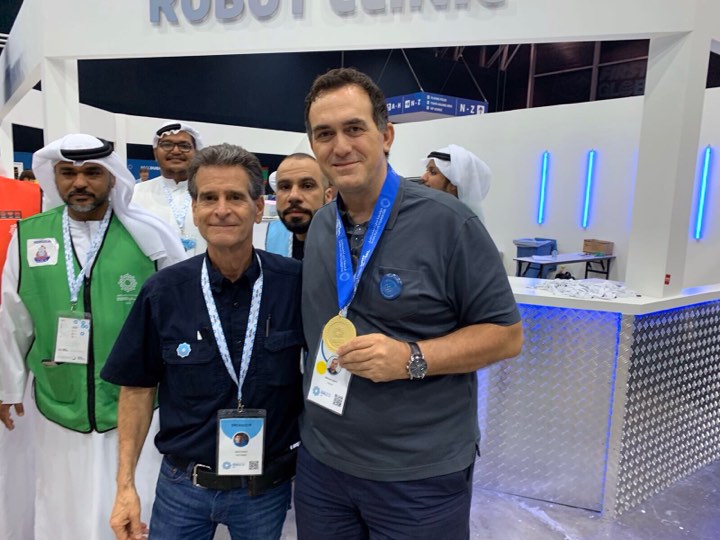 UBT has been awarded a golden medal from FIRST Global regarding its contribution in the international competition of robotics FIRST Global Challenge
29/10/2019
During the closing ceremony of the largest robotics competition of world FIRST Global Challenge, the institution was awarded a golden medal for its contribution in preparing Kosovo representative team for this demanding competition. As a result, UBT contribution in development of science and technology has been internationally assessed by different organizations all over the world.
UBT achievement as well as remarkable success in the FIRST Global, has glorified Kosovo's name as a small state which is giving a great contribution to development of in the field of science, technology, engineering all over the world. Whereas as far as the results were concerned, Kosovo representative team comprised of girls has drew the attention of organizing bodies. Due to the fact, they were interviewed and asked about their activities carried out in their homeland.
Despite the institutional assessment, the supervisor of Kosovo team Erjon Ahmeti has been chosen as the best tutor of this year's team. On the other hand UBT Rector prof.dr Edmond Hajrizi, has been waited in a meeting by the chief manager of this competition Dean Kamme, with whom they also discussed about the contribution of Kosovo in global challenges, as well as the attainment of success in this event.