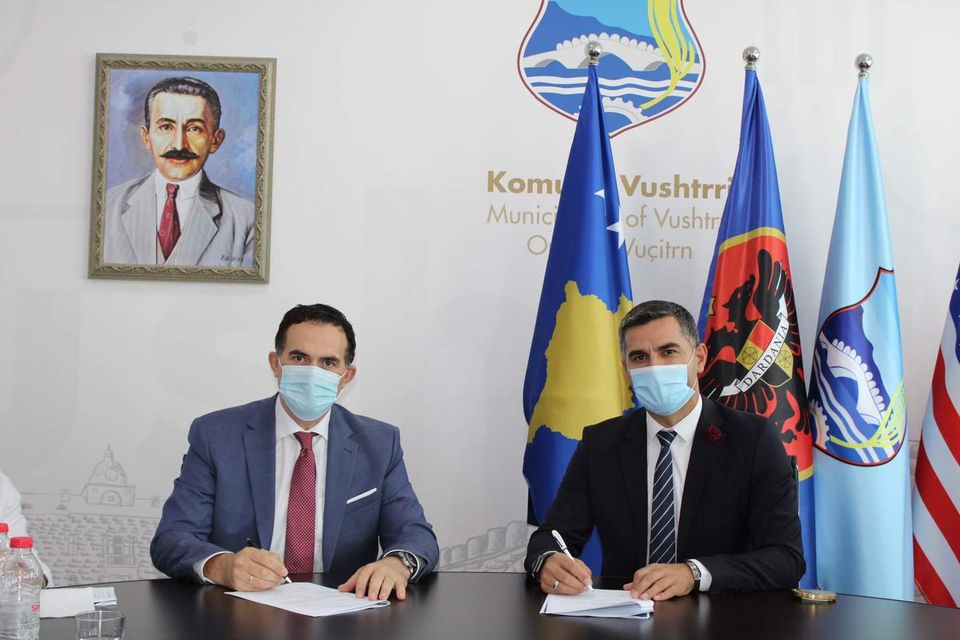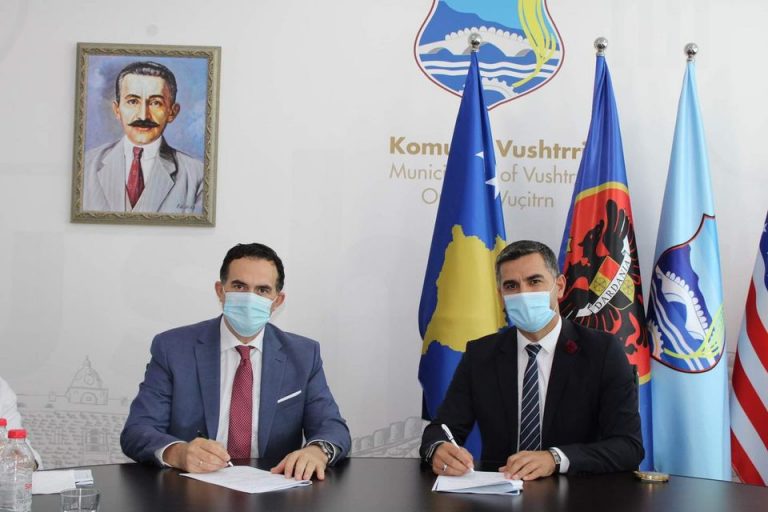 UBT and Municipality of Vushtrria have signed a mutual agreement regarding fulfillment of the project "Smart City Kosova"
17/09/2020
UBT Rector prof.dr. Edmond Hajrizi and the mayor of Vushtrri, Xhafer Tahiri, on behalf of respective institutions, have signed a mutual agreement with regard to implementing the project for drafting the strategy "Smart City Kosova" in the city of Vushtrri.
Meanwhile, the project aims to draft and implement a strategy which intends to provide citizens of Kosovo with an innovative approach regarding the solution related to problems concerned with community and thereafter promote a sustainable development of urban areas.
"This is a quite useful way to head the city of Vushtrria. In the meantime, UBT will soon implement another concept in the Innovation Campus in Lipjan, when it is a center which puts a particular emphasis to solve the emerging problems of this municipality", noted UBT Rector, prof. dr. Edmond Hajrizi.
Furthermore, the Mayor of Vushtrri, Xhafer Tahiri welcomed the signing of the task of joining the rector of UBT, prof. dr. Edmond Hajrizi and moreover strongly supported the project in which UBT develops a contact with six municipalities of Kosovo, the final product and will easily make a long and comprehensive strategic life for the development of smart and appropriate space, urban, socio-economic and infrastructure for these municipalities.