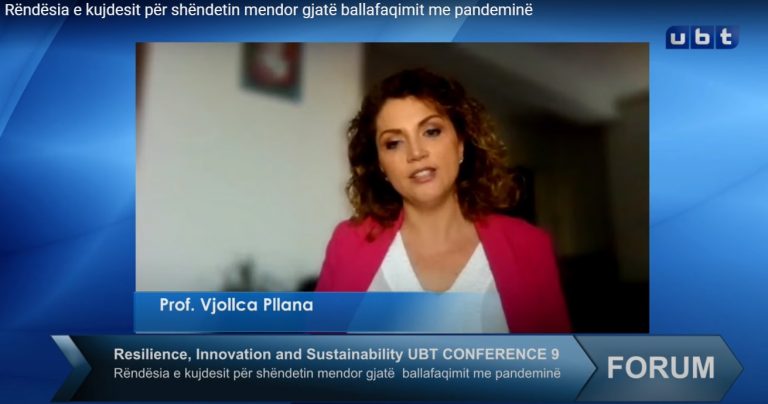 UBT Advising Center has provided online psychological counseling for online students
19/06/2020
During the period of pandemic the Student Advising Center, headed by psychologist Vjollca Pllana, has provided free online psychological counseling to all UBT students in all branches, programs and levels of study. According to Pllana the situation has caused emotional and psychological imbalance in students, therefore, the center she runs has taken care to provide advice to preserve mental health.
"Mental health care is highly important and particularly when society is face challenging and stressful situations, there is an urging need to increase this care boosts. In this regard, dealing with pandemic has put us all at increased risk for emotional and psychological imbalance. Consequently, we have faced a great stranger, been forced to isolate ourselves, change our routine and lifestyle, and adjust our skills in the field activities we belong to", noted Pllana.
Furthermore, it is worth noting that UBT has been proactive in providing qualitative studies in education and support services for our students. During the isolation period, dozens of students turned to the Counseling Center to express their concerns of a psychological nature and all were professionally supported through online psychological counseling. "I would like to encourage all our students to use the psychological support services provided by the Online Counseling Center, particularly when they feel difficult to cope with the demands and challenges they face. Despite the fact, individual counseling, complete anonymity and confidentiality are respected, adhering to the ethical rules of the profession", claimed the psychologist.
Moreover, institution provides opportunities for individual sessions for psychological counseling (psychotherapy), which will be conducted online through e-meeting, contact the psychologist by email: [email protected]