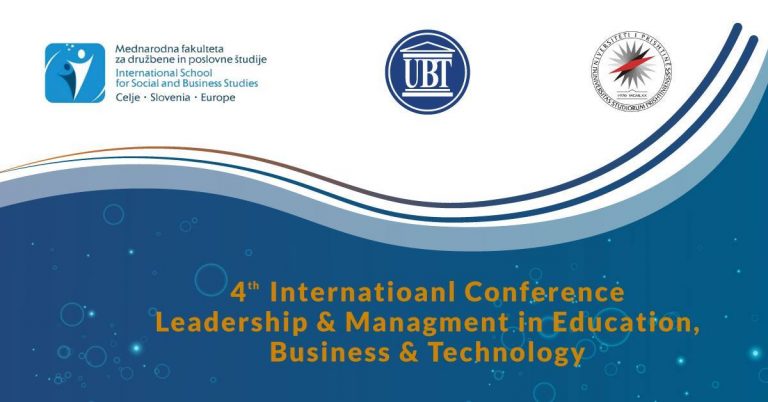 Tomorrow at UBT is going to take place the International Conference on Leadership and Management in Kosovo
11/06/2019
On Tuesday, 11th of June 2019, is going to take place the International Conference on Leadership and Management in Kosovo – Education, Business and Technology".
This activity will be organized by UBT, University of Prishtina and International School for Social and Business Studies (ISSBS), in Slovenia.
Part of this conference will be the dean of the Faculty of Education from the University of Prishtina, Ethem Çeku, ambassador of Slovenia in Kosovo, Bojan Bertoncelj, representatives from University of Prishtina and many guests from (ISSBS).
Along with numerous experts from the whole country and Europe, UBT Rector prof. dr. Edmond Hajrizi will share his experience and professional expertise.
The fourth edition of this conference is expected to assemble more than 300 participants from all over Kosovo and Europe.