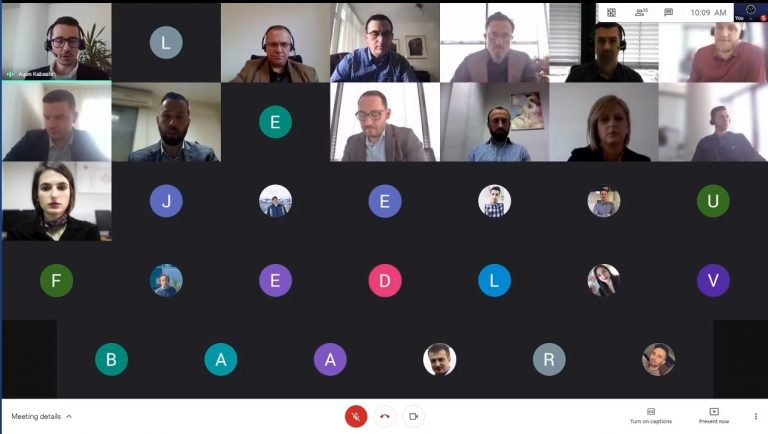 The winning teams of the competition "Datathon Business Analysis" are announced
04/11/2021
The two-day competition "Datathon Business Analysis", organized by UBT and Raiffeisen Bank, has ended, which was attended by many bachelor and master students of public and private universities in Kosovo.
They competed in groups, from which three groups took the first places. Out of over 100 participants, the team "Data Sense" consisted of students Fjolla Krasniqi and Ariana Tahiri, who won first place and were awarded 1500 euros. The second place went to the team "Data Whispereres" consisting of Arian Fazliu and Valdrin Smakiqi, who were awarded 1000 euros.
Meanwhile, the third place won the group consisting of Diellza Bytyqi, Lisian Bajrami and Lorik Reshiti, who were awarded 500 euros. This competition, according to the organizers, was aimed at all talented young people who have skills in the technology sector and have creative solutions to problems in data and working with big data, to show their knowledge and skills.