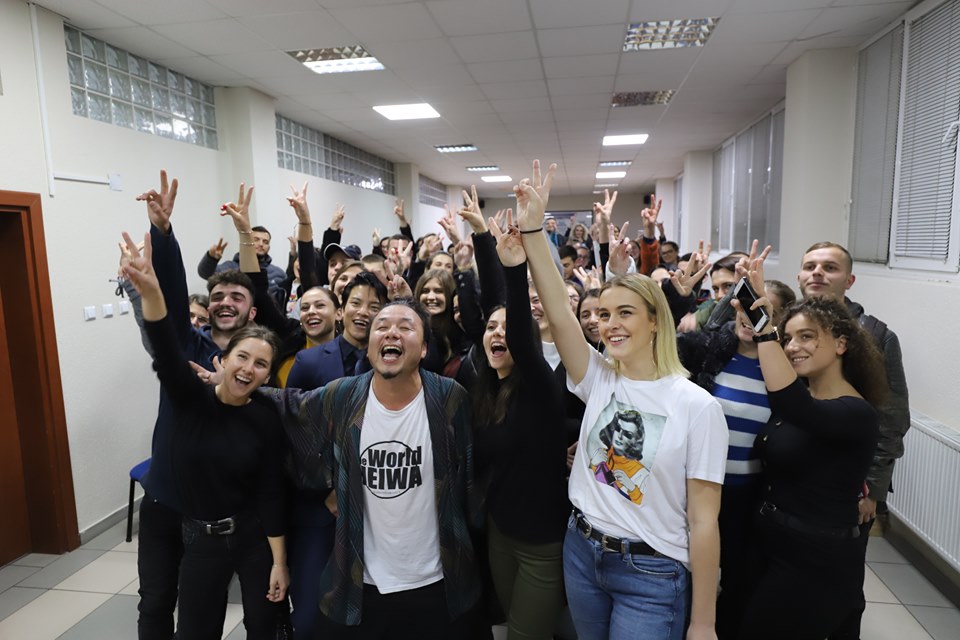 The peace activist Yuichiro Morishita opened the "Japanese Week in Kosovo"
14/11/2019
On behalf of the "Japanese Week", the peace activist from Japan Yuichiro Morishita carried out numerous activities with students in Kosovo. This event is carried out to honor the 10th anniversary of establishing diplomatic relations between Kosovo and Japan.
On this occasion activist from Japan Morishita has drew the attention of students regarding topics which were concerned with the importance of living in peace. As a result, to point out the gruesome consequences of living in war, he referred to his birthplace, which were subject to attacks and as matter of fact were bombed over the Second World War, respectively Hiroshima and Nagasaki.
Furthermore, he also revealed his experience and travels as activist and peace lobbing all over the world. Among others, he also emphasized that he is highly committed to fulfill his mission and to illustrate, he provided students with an overview of his activities, by displaying a documentary concerning his job.