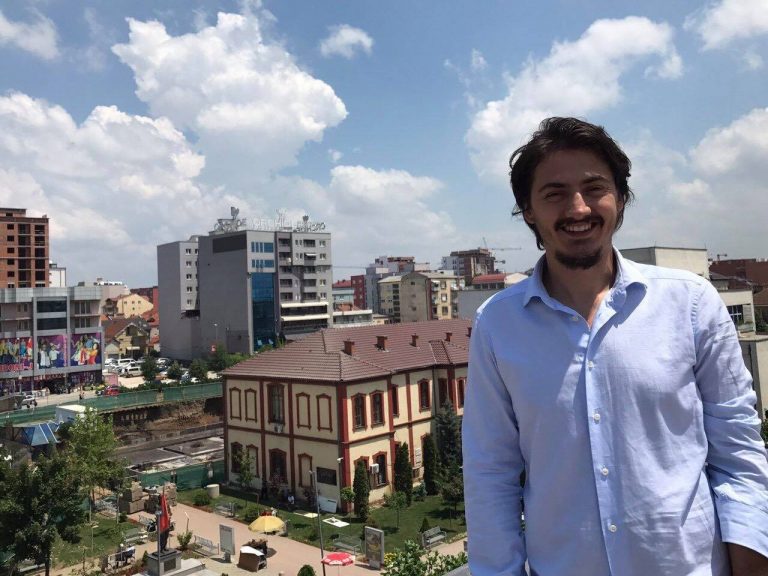 The former UBT student, Gramos Kamberi won the Fulbright Scholarship
19/06/2019
With the completion of his studies, the former UBT student of Computer Science and Engineering, Gramos Kamberi has set another ambitious objective, that of applying for a Fulbright Scholarship, which is financed by American government and other education institutions there.
Gramos managed to successfully fulfill all the applying phases and as matter of fact enjoyed the right to enroll in master study programs in the USA.
"In order to be eligible for application there were required specific documents, such as reference letters, CV and other necessary details. After filling the application, I have been called for an interview from the Fulbright Commission of American Embassy, who decided to grant me a scholarship." – underlined Gramos.
Among others, he pointed out that UBT has always supported him to achieve his objectives and therefore admits that during his studies has managed to advance both in academic and professional perspective.
"The study program of Computer Science and Engineering it is multifaceted in its scope. Apart from that, the commitment and willingness of professors to aid students is a distinctive feature of this institution. UBT also offers flexible timetable for the category of employed students, who study and work at the same time." – stated Gramos.
He is highly committed to exploit these opportunities and follow his studies at USA, respectively in the Polytechnic Institute at the Faculty of Information Technology, with the aim of learning more about contemporary subjects related to both information and business technology.