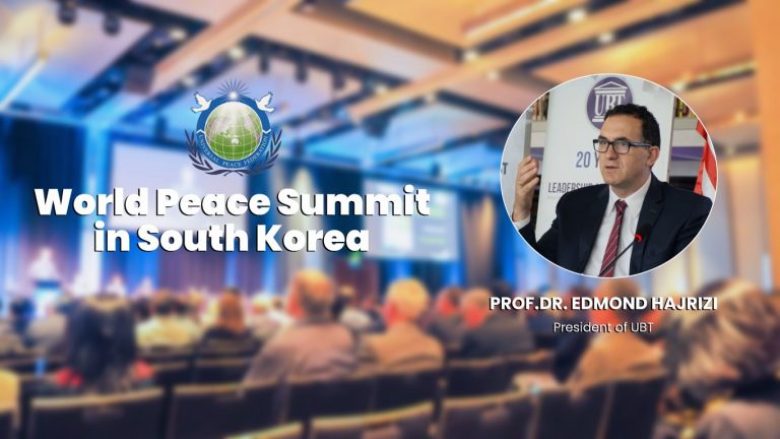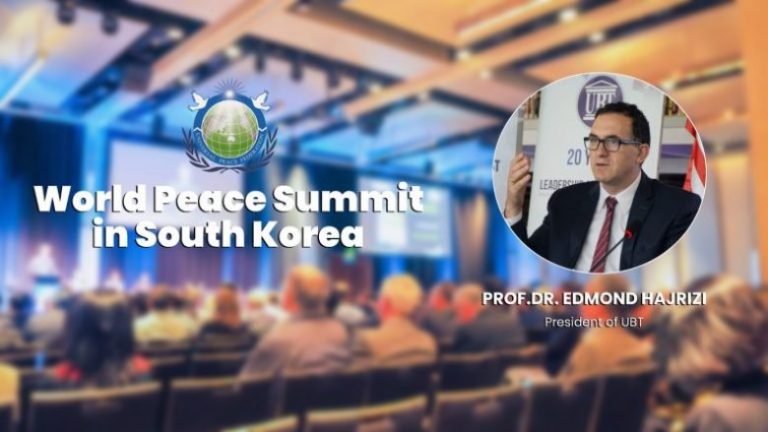 Rector Hajrizi is invited to the World Peace Summit in South Korea
04/02/2022
The Rector of UBT, Prof. Dr. Edmond Hajrizi, has been invited by the Federation of Universal Peace, to participate in the World Summit 2022, which this year aims to find ways to bring peace to the Korean Peninsula where it is expected to have discussions on the most critical issues of our time.
"We are pleased to invite you to participate as an honored guest at the 2022 World Summit. The Universal Peace Federation and its global network of ambassadors for peace work in cooperation with all sectors of society to resolve conflicts," it is said in the invitation that this world organization has sent to Rector Hajrizi.
"There is a growing awareness among people around the world of the urgent need for innovative vision and courageous leadership if we are to address the critical issues of our time. "With this in mind, the 2022 World Summit will bring together world leaders whose individual and collective experiences, wisdom and acumen are essential to building a world of mutual understanding, lasting peace and prosperity for all." ," it is said in the invitation that was signed by the Prime Minister of Cambodia, Samdech Hun Sen, the former UN Secretary General, Ban Ki Moon, the Director General of the Universal Peace Federation, Yun Young-ho and the Chairman of this organization, Thomas G. Walsh from the committee executive of the organization of the Global Summit for Peace.
The 2022 World Summit is co-organized by the Universal Peace Federation and the Royal Government of Cambodia.
During the Summit, representatives from 157 countries around the world, including heads of state, ministers, parliamentarians, religious leaders, media personalities, business leaders and academics will explore the prospects for peaceful reconciliation of the Korean Peninsula and the resolution of other conflicts in world.
The 2022 World Summit will be held in Seoul, South Korea, from February 10 to 13, through a format combined with physical presence and virtual participation due to the covid-19 pandemic.