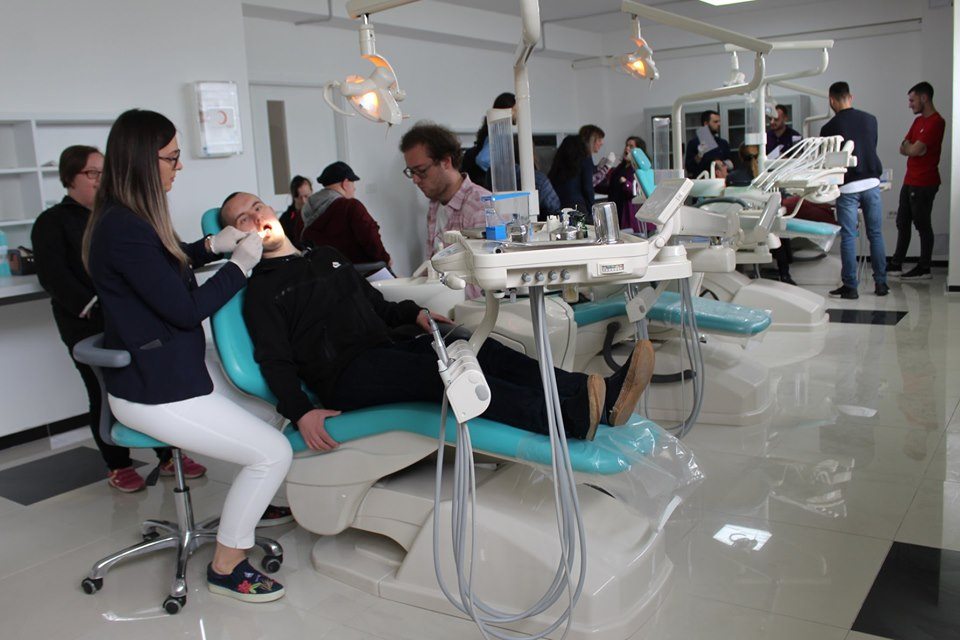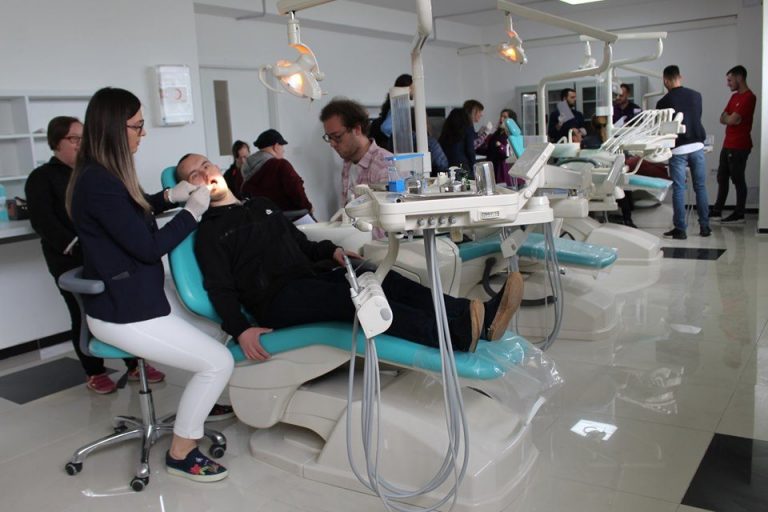 Members of Down Syndrome Kosova visited UBT and received oral health advice
11/06/2019
Members of Down Syndrome Kosovo have visited UBT, where they met with students and staff of the Faculty of Dentistry, with whom they have spent wonderful time and full of activities.
They have been checked for their teeth and mouth, and they also discussed oral health, tooth cleansing, dental checkup, healthy nutrition, as well as many other informative and very interesting themes.
In the end, all members of Down Syndrome Kosovo were served with drinks and cakes, while they also spent time in the UBT recreation areas.
This meeting came to an end in the best possible way, with the distribution of gifts for keeping oral hygiene, pencils and other things that they can use on a daily basis.