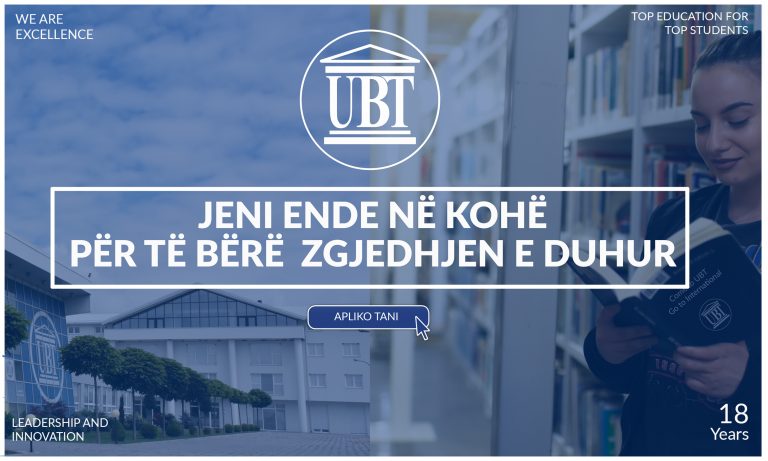 Make the right choice and transfer your studies at UBT
25/09/2019
Apart from thousands of students who decided to enroll their studies at UBT, hundreds of others have transferred being aware that the institution meets their expectations, by providing qualitative studies.
The process of transfer creates students with the opportunity of choosing UBT, by taking the first step towards a successful academic career. Of course this comes as a result of incomparable facilities and opportunities offered by the institution.
Among others through transferring their studies students will gain advantage and benefit a qualitative European education, as matter of fact enriched curriculums will give them the opportunity to acquire both theoretical and practical skills. This is enabled by making use of innovative laboratories, scholarships and mobility.
In addition students, who want to transfer their studies at UBT, shall fill an application form beforehand and are required to have completed at least one exam from where they come. Meanwhile, they are also asked to take a grades transcript from their former institution as well as a birth certificate.
Undoubtedly, if you want to become part of the state-building process in Kosovo and leave everlasting prints in the history of our state, pay attention to your academic career and transfer your studies at UBT. This is the first is the first milestone towards success.