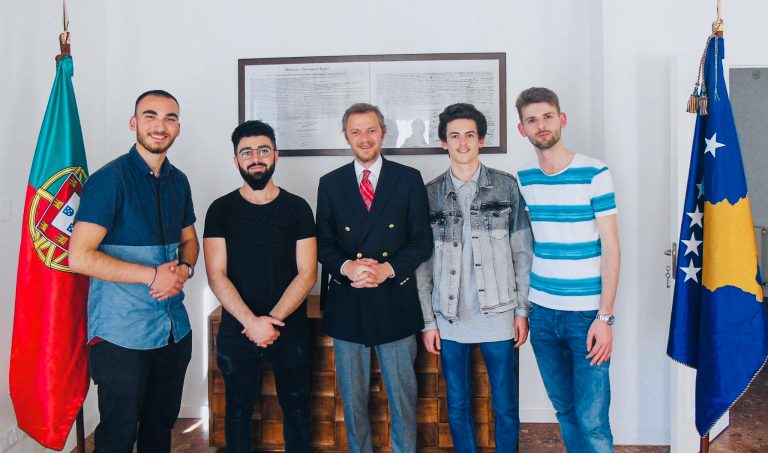 Kosovo Ambassador Kryeziu in Portugal waited in meeting UBT students who were granted scholarships
03/03/2020
Kosovo Ambassador of Portugal, namely Ylber Kryeziu has waited in a meeting, UBT students who were granted scholarships for following their studies at the University "Nova de Lisboa" in Portugal. UBT students who availed from this opportunity are; Emin Emini, Egzon Hasi, Lumbardh Elshani and Behar Haxhismajli.
Meanwhile, Ambassador Kryeziu wished them success in their studies in the field of IT, and em that they would specialize in the best university in this field.
"The number of students from Kosovo to Portugal is increasing. I had the honor to congratulate the young engineers from Gjilan, Drenica and Gjakova, who will follow postgraduate studies at Universidade NOVA de Lisboa, in Lisbon. In this regard, Lumbardhi, Emin, Behar and Egzon highly evaluated the contribution Kosovo's Ambassador to Portugal, Ylber Kryeziu in this process.
Moreover, it's worth emphasizing that UBT already partners with 450 renowned universities and international institutions. As matter of a fact UBT as an institution it is serving as a communication bridge, for UBT students become part of the world's most renowned universities vis-à-vis students from all over world.