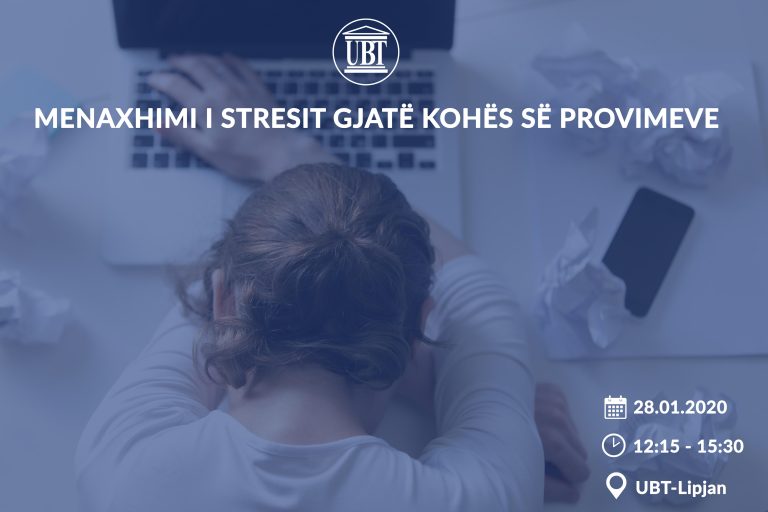 In UBT is going to take place an interactive lecture regarding stress management during terms of examination
04/02/2020
The stress of examinations affects students in different ways, by creating worries and putting them on pressure. On behalf of this activity, students will learn how to avoid stress during examination terms. Consequently, at UBT will take place an interactive lecture which is quite necessary to advice students. Therefore, the lecture is going to be held by the psychologist Vjollca Pllana.
As a result, Pllana will avail from opportunity to share professional expertise with students, by helping them to easily surpass the stress accumulated during exams.
The lecture will take place at UBT Campus of Lipjan on 28th of January 2020, starting from 12:15-15:30.