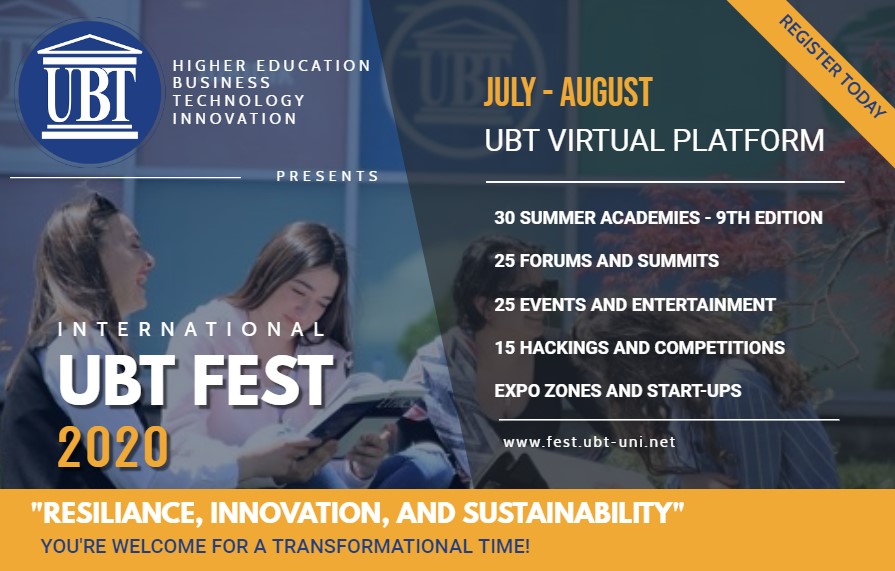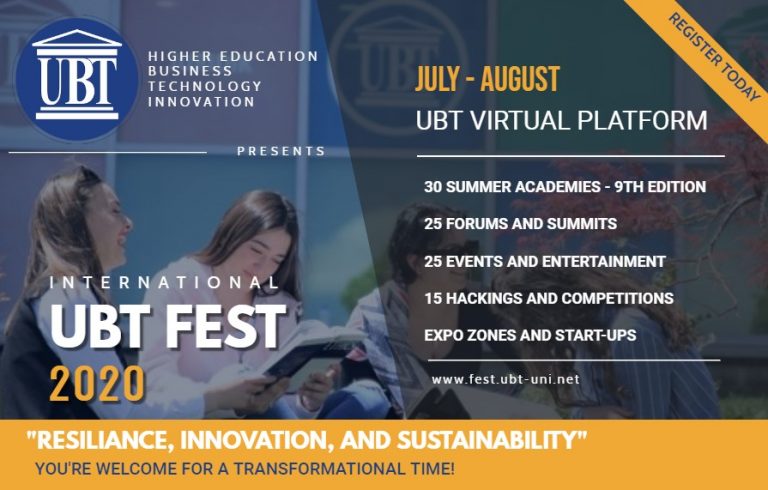 In Kosovo will take place the first largest Virtual Academic Festival, organized by the most renowned higher education institution UBT
26/06/2020
Within the framework of this festival, are expected to take part 30 International Summer Academies, 25 forums, 25 events, hackings competitions as well as a wide range of cultural-artistic activities. In this regard, more than 500 professors, experts, artists, local and international students will become part of the wide variety of activities. Consequently, they come from 150 different countries around the world and will discuss about the latest developments and innovations in the world in all areas of professions. In addition, the festival will bring together experts in the field of business, successful enterprises from the country and the world, representatives of institutions.
Furthermore, UBT Rector Prof. Dr. Edmond Hajrizi, was delighted that UBT Fest, will strengthen the image of Kosovo by joining up together foreign experts, scientists and politicians and artists.
"We aim and want Kosovo to have the largest festival in the region, an academic festival related to economic development, entrepreneurship, innovation and politics, which can be attended by personalities of the most remarkable institutions from the country and even broader. Despite the fact, it is a very attractive festival, the first of its kind in the region, followed by the International Summer Academies, with about 30 such schools. Actually, we lead as the largest and most organized institution in this regard", noted Hajrizi.
For further information, regarding application in UBT Virtual Academic Festival you may contact: https://fest.ubt-uni.net/?fbclid=IwAR3utnaQTisBo3Pd8pyMOCF76qr_S9IiaYfdDRxBqY7-wNrbDNtPvoUGCgQ