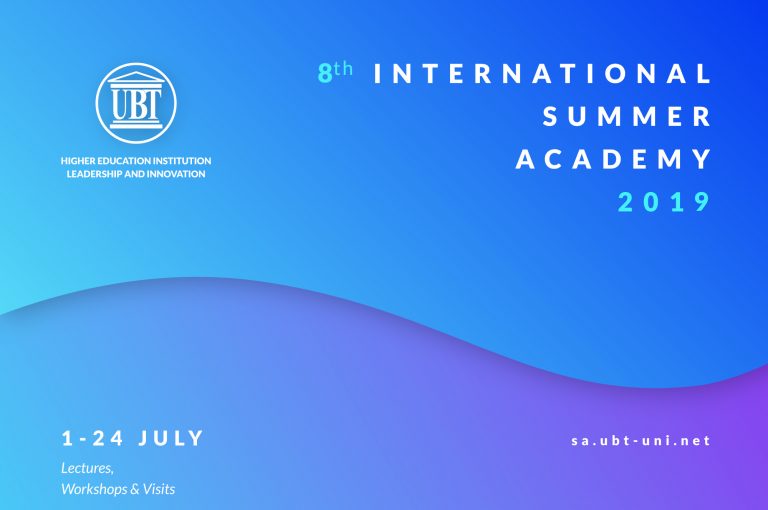 In July will start the International Summer Academy of UBT
19/06/2019
This is the 8th consecutive year that UBT will organize the International Summer Academy, which will be held from 1- 24 July 2019.
Due to the large number of requests this academy is expected to organize activities in 20 different fields, in which it will be discussed about the latest developments and innovations regarding all spheres and professions.
The academy will be primarily focused on the latest processes of digitalization and interdisciplinary fields.
Due to the fact there will be organized numerous thematic, lectures, visits and workshops.
The fields which will be elaborated in the International Summer Academy are as follows;
Computer Science and Engineering;
Management, Business and Economics;
Political Science;
Efficient Energy;
Information Systems;
Law;
Media and Communication;
Mechatronics Management;
Architecture;
Construction;
Finance, Banking and Insurance;
Food Sciences;
Integrated Design;
Nursing;
Cyber Security;
Sustainable tourism;
Psychology;
General medicine;
Dentistry;
Pharmacy;
Education;
Diaspora and its role.
At the end of this activity students will earn 2-4 ECTS credits, which are internationally acknowledged.
For further information concerning the application procedures and other details about International Summer Academy please contact these links: [email protected] or http://sa.ubt-uni.net/