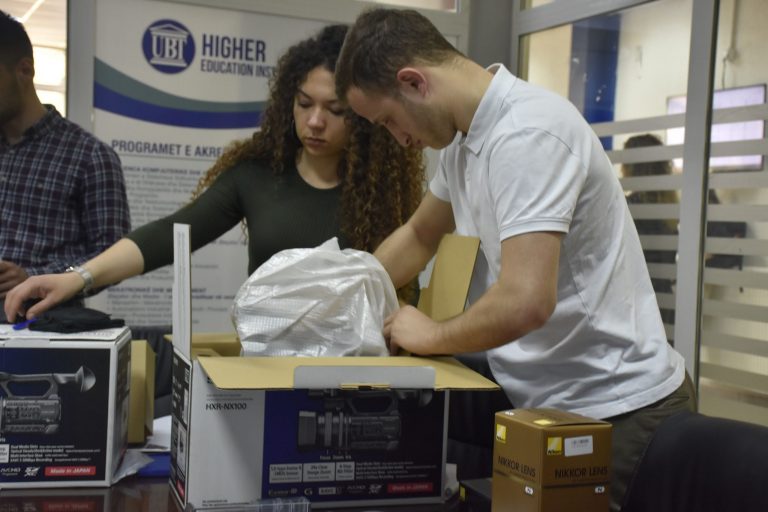 In a close collaboration with Erasmus+, UBT has set up the most modern multimedia laboratory in Kosovo
21/05/2019
The UBT media lab has been enriched with numerous multimedia devices of the latest technology, which same as a result of DMTV Project (Development of Multimedia and Digital Television).
This project has been supported and financed by Erasmus + Program and it is the first of this kind in Kosovo.
The laboratory is comprised with the most sophisticated devices in the field of media, which will be used by staff and students. This laboratory will directly contribute to increase the quality of lectures, seminars as well as, it will help students to carry out their projects.
The multimedia lab provides students with optimal conditions for realization of all projects within the institution itself, and in the most professional way possible.
Within this project, UBT academic staff has visited the most renowned universities and has been trained to use the most modern devices which are available in media market.