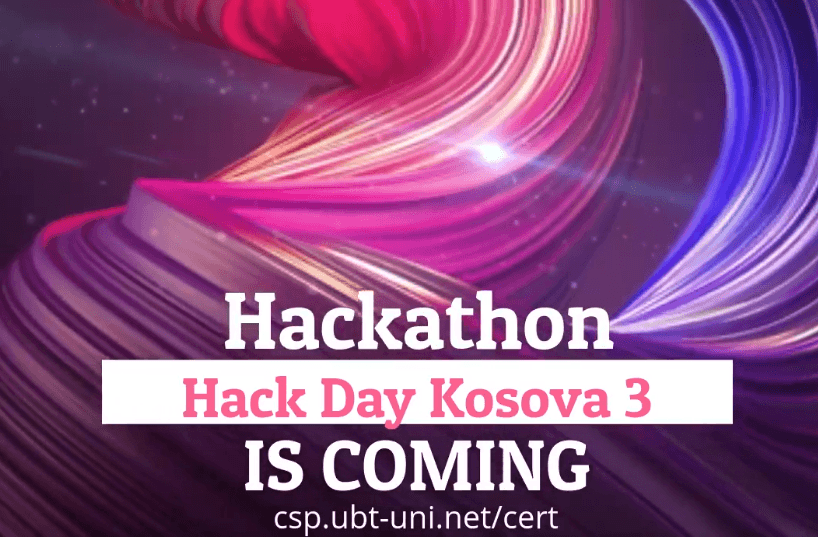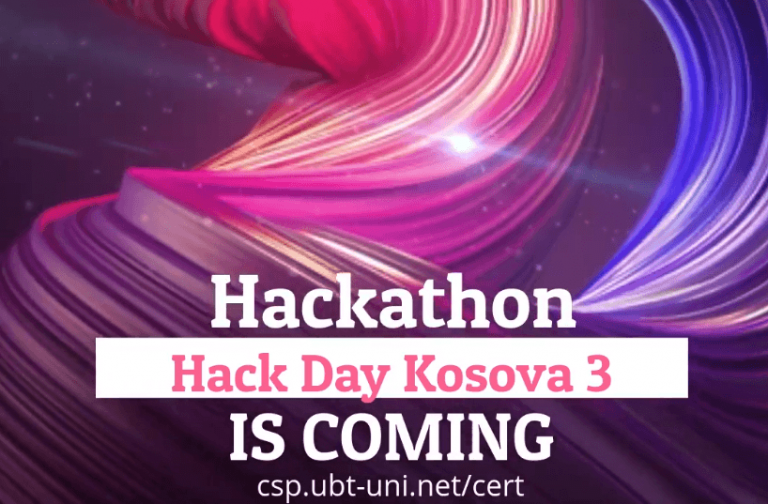 Hack Day Kosova 3 is coming – the applying process is still open
12/09/2018
UBT is organizing the third edition of activities related to cybernetic security, "Hack Day Kosova 2018", under the guidance of UBT-CERT. The applying process for particiption has been accesible since August.
The edition of this year will bring many innovations and marks the seventh challenge.
UBT-CERT is carrying out numerous incetives and has developed many projects that are related to raising awareness and providing information about cyber security. Beside that CERT also offers a broad scope of strategies, policies and technologies that are related to privacy and security and issues that adversarily affect and intimidate cyber security in our country and even broader in the region.
Cyber security is one of the most important fields of preserving the information systems, that aids social institutions, companies and businesses from possible cyber attacks which cause severe damages and loss of financial data. In addition it may also bring forth adverse effects among social security in its enirety.
All the interested parties may send their application in the following link; https://bit.ly/2KI73Zp
The deadline for applying is until Thursday, 11 October till 23.59
For further information click in this link https://bit.ly/2x7uKWB.