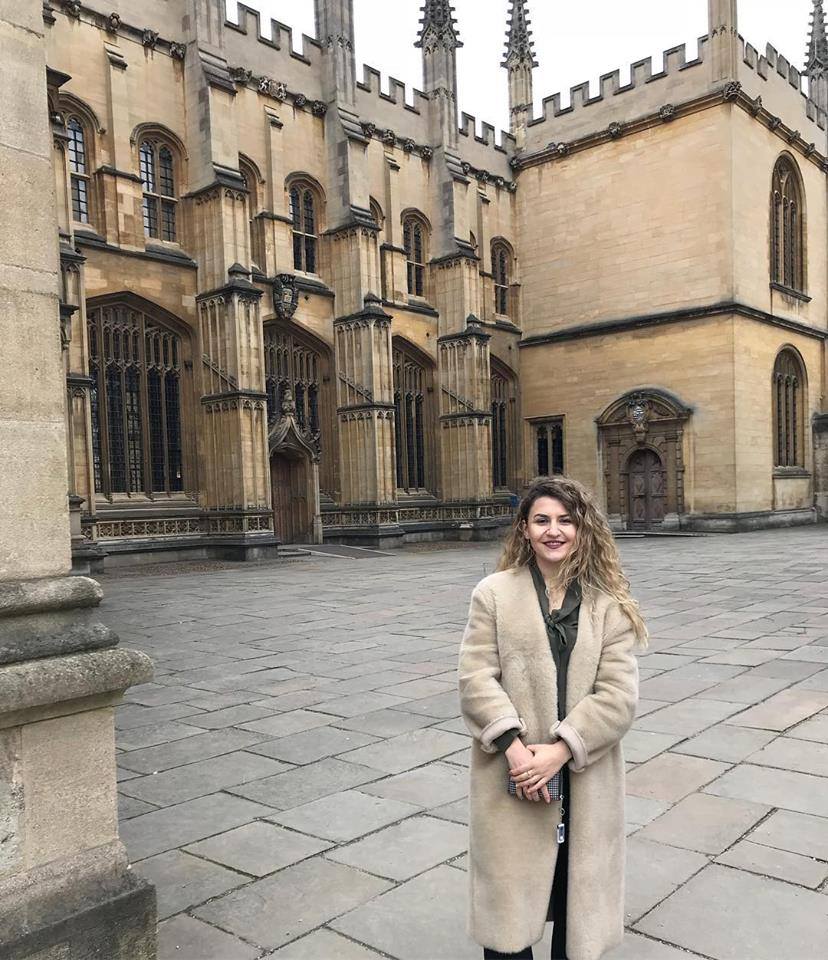 Former UBT student, Ferdiana Hoti is the first Kosovar scientist and assistant at the University of Belgium
26/04/2019
Ferdiana Hoti from Gjilan is a 23 years old promising scientist and the best example of success and encouragement for young people of Kosovo.
Due to having a strong affiliation and commitment for her profession, she is highly contributing for our society and for the promotion of Kosovo throughout the world, through her scientific achievements and research.
She was passionate about social sciences, and that's why she decided to start her academic journey at the Faculty of Political Science at UBT. Thereafter, she applied in Erasmus+ programs and was granted a one-year scholarship in the University of Salzburg in Austria.
After graduation, she started her master studies at the University of Antwerp in Belgium, where besides her studies and thanks to her knowledge and experience, Ferdiana has managed to become the first Kosovar assistant at the same university where she finished her master studies.
"We all have our cases of failure, but instead of using these failures as a barrier to isolate ourselves, we must use them as a step towards achieving our goals. It is worth surrounding yourself with people who push you forward and believe in your skills. There is no clairvoyant vision which is unreachable and the only limits that exist are those that you set to yourself." – emphasized Ferdiana.
Currently, Ferdiana is a PhD student at the largest scientific academy in Europe, "SCK-CEN", where she is doctoring on ways of communicating the uncertainties that are present in situations of radiological hazards. Meanwhile, her researching topic is related to how social sciences and public interests can be integrated into any discipline, in collaboration with the Nuclear Energy Science Institute.
Besides those engagements she has also participated in numerous scientific conferences where she recently presented her research work at Oxford University, England. Meanwhile, in order to support women in science, Ferdiana is organizing a conference in Barcelona, ​​which aims to create space for presenting the scientific results of new scientists.